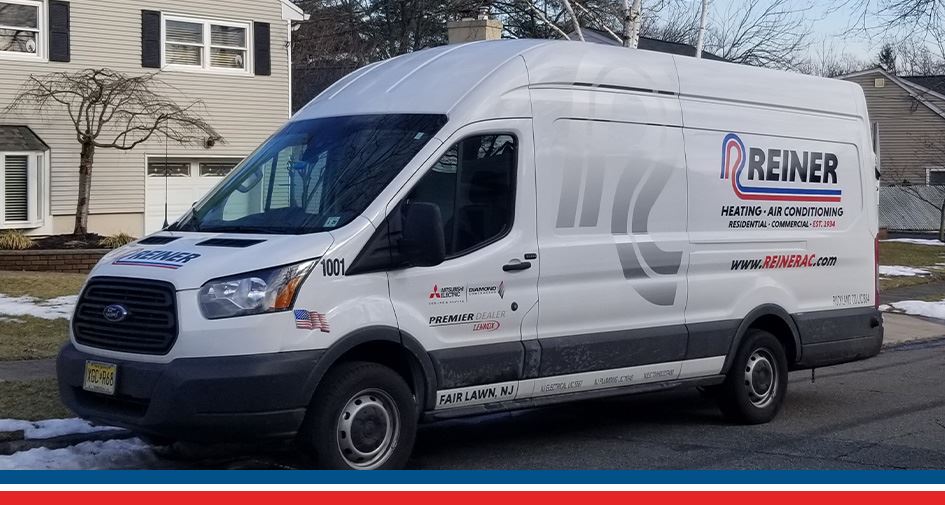 Addressing Common HVAC Issues
Our seasoned Teaneck HVAC technicians are adept at resolving a range of common HVAC issues. Here are some problems we can expertly tackle:
Uneven Heating or Cooling: Potential causes include clogged air filters, ductwork issues, or thermostat malfunctions.
Loud or Unusual Noises: This may indicate issues with the blower motor, fan, or other components.
Inadequate Airflow: Possible causes include blocked vents, clogged filters, or ductwork obstructions.
Frequent Cycling: This could be due to issues with the thermostat, filters, or improper unit sizing.
High Energy Bills: Inefficient HVAC systems or poor insulation could be contributing factors.
Comprehensive HVAC System Service
Reiner Group is equipped to service a wide range of HVAC systems, including central ACs, ductless heating and cooling systems, heat pumps, garage heaters, rooftop/package units, furnaces, boilers, air handlers, chilled water systems, VAVs, ventilation systems, exhaust systems, infrared heaters, and more. Whatever your HVAC needs, we have the expertise to deliver superior results.
24-Hour Emergency HVAC Services
We understand that HVAC emergencies can happen at any time. That's why Reiner Group offers 24-hour emergency service availability in Teaneck and throughout Bergen County. Your comfort is our priority, and we're here to address your needs promptly and efficiently.
24-Hour Emergency service
ALL Makes and Models
Protecting Your Indoor Air Quality
In Teaneck, where we spend a significant portion of our lives indoors, the quality of the air we breathe is paramount. Maintaining good indoor air quality isn't just a luxury—it's a necessity for our health and well-being.
Airborne pollutants, such as dust, pollen, mold spores, and even volatile organic compounds (VOCs) from household products, can accumulate indoors. Prolonged exposure to these contaminants can lead to respiratory issues, allergies, and other health problems. For vulnerable populations like children, the elderly, or those with pre-existing conditions, poor indoor air quality can be particularly detrimental.
Furthermore, ensuring clean, fresh air can enhance productivity and cognitive function. Studies have shown that improved air quality leads to better concentration and reduced fatigue, creating a more conducive environment for work and learning.
At Reiner Group, we understand the crucial role that indoor air quality plays in your comfort and well-being. That's why we offer a range of indoor air quality solutions in Teaneck, from advanced air filtration systems to humidifiers and dehumidifiers. With our expertise, you can breathe easy, knowing that your indoor environment promotes health, productivity, and overall quality of life.
To schedule an appointment or to request emergency HVAC repair in Teaneck, give Reiner Group a call today at (201) 371-7980.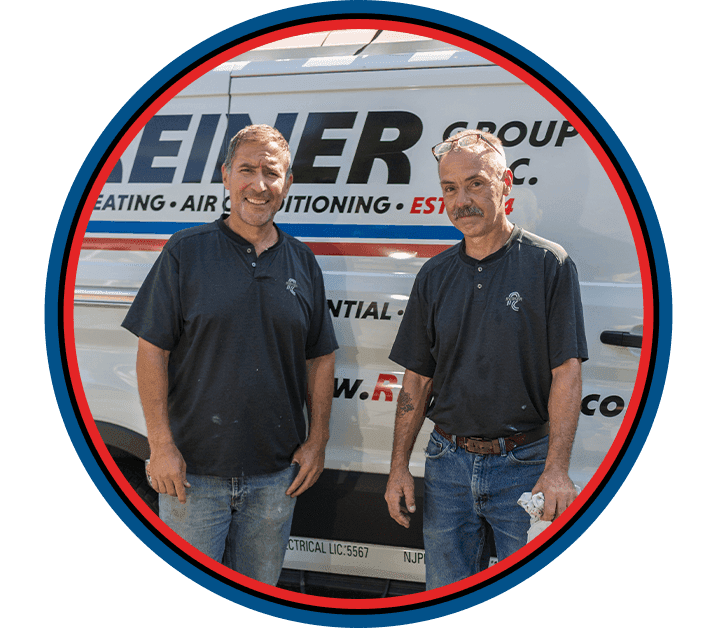 Offers & Promotions

Our Blog
we are reputable Customer Testimonials
At Reiner Group, your satisfaction is our priority! See for yourself what our customers have to say about working with us.
"Couldn't recommend more highly."

The level of professionalism is top notch in all respects.

- Robert M.

"I would highly recommend this company."

They exceeded my expectations with their top notch service, expertise and quality of installation.

- Jonathan S.

"Very satisfying experience!"

His timing was quite fortunate for me having a normally working system to cool my house just before the second heat wave of 2023.

- Gregory B.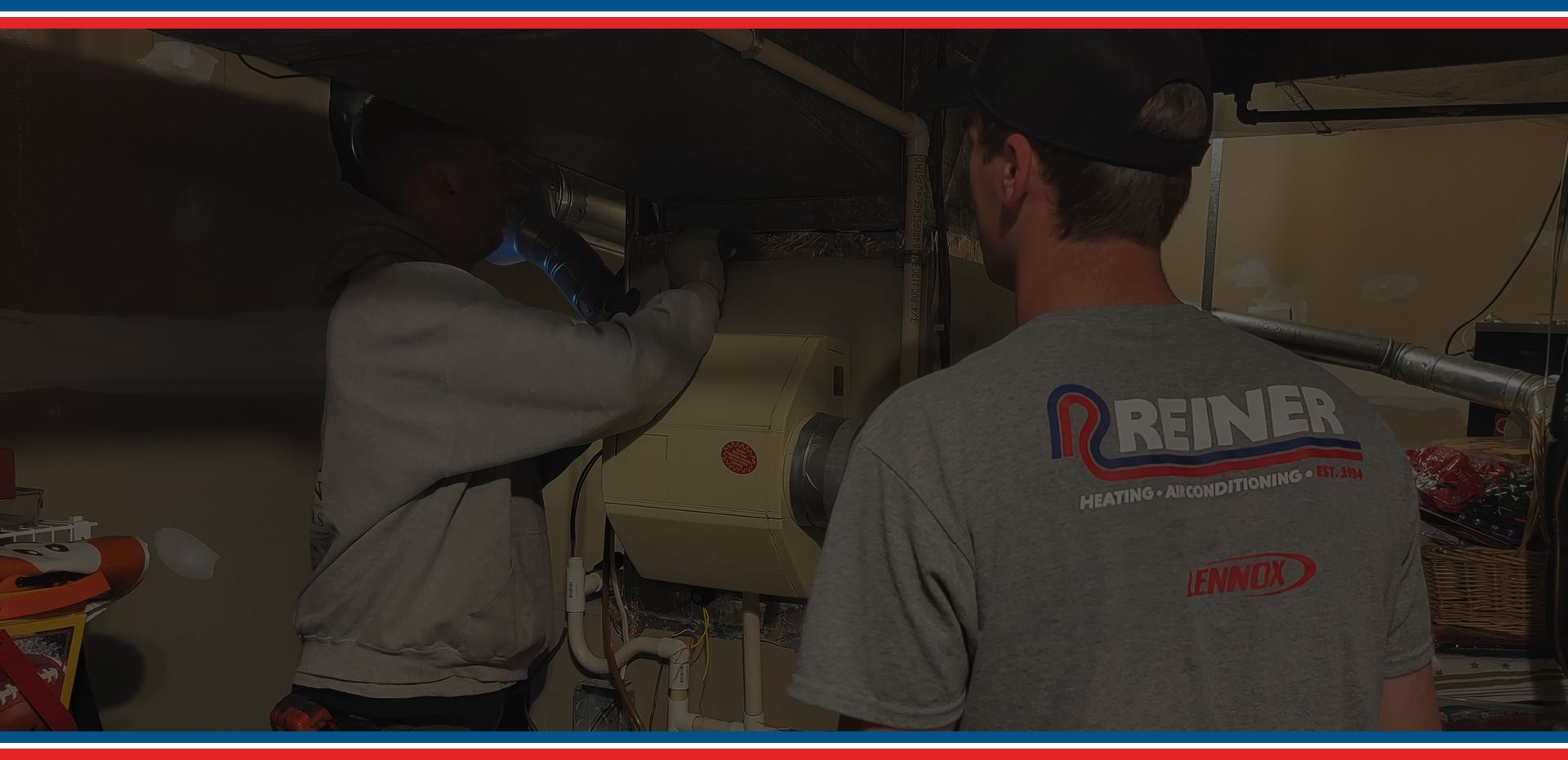 Why Choose Reiner? What Makes Us Different
Serving Northern New Jersey Since 1934
We Are Reiner

Our employees are our most important asset.

We Are Responsive

24-hour emergency service. ALL makes and models.

We Are Reputable

Don't just take our word for it...We've got over 1,000 reviews!

We Are Reliable

100% satisfaction is our guarantee.

We Are Established

With over 85 years in business, we've seen it all!

We Are Here For You

Your home comfort is our mission – how can we help?