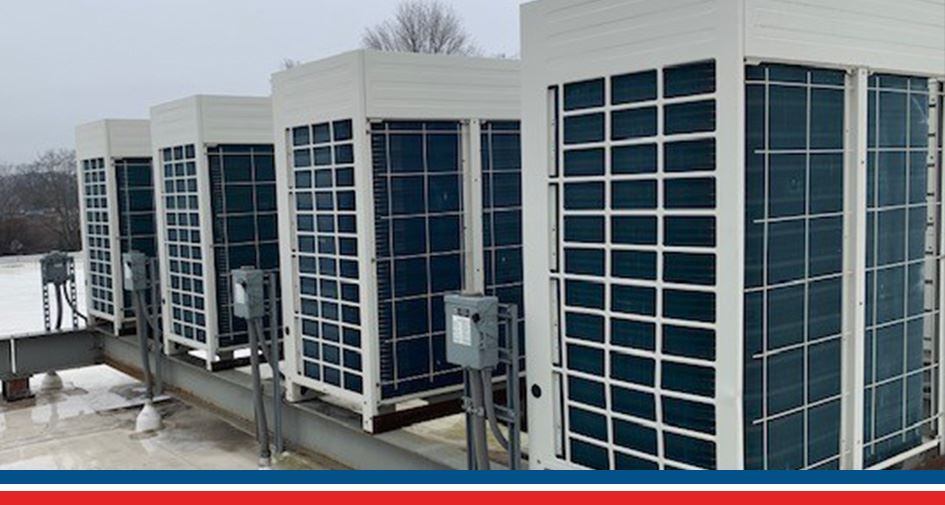 Commercial HVAC Services in Northern New Jersey
Nothing makes our team at Reiner Group, Inc. happier than bringing warmth to your winters and cool breezes to your summers. We understand the importance of maintaining a comfortable environment in your commercial spaces; it's not just about the temperature— it's about creating an atmosphere that fosters productivity and wellness.
With over 85 years of experience under our belts, we are Northern New Jersey's trusted partner for all things HVAC. Our dedicated team of experts specializes in designing, installing, and maintaining state-of-the-art HVAC systems for businesses of all sizes.
At Reiner, we pride ourselves on delivering reliable, energy-efficient solutions that are tailored to your unique needs. We know that every business is different, and we're committed to providing a personalized service that ensures your HVAC system is running at its best all year round.
Navigating the world of commercial HVAC can be complex, but with Reiner, it doesn't have to be. Join us as we turn the complexities into simple, effective solutions, and make comfort a standard part of your everyday business operations.
Give us a call at (201) 371-7980 to make Reiner your Northern New Jersey commercial HVAC service provider today.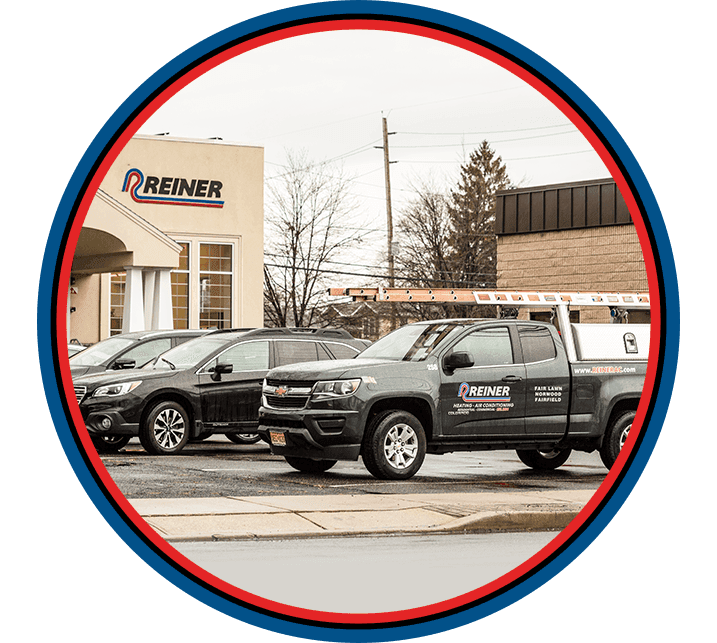 how we can help
"We meet all your indoor comfort needs – Free estimates always!"
24-Hour Emergency service
ALL Makes and Models

The Benefits of a Healthy HVAC System for Businesses
A well-functioning HVAC system is more than just a luxury; it's an integral part of your business infrastructure.
Here are some great benefits that come with a healthy commercial HVAC system:
Comfortable environment: A functional HVAC system ensures a comfortable environment for your employees and customers. This comfort can translate into increased productivity and customer satisfaction, as people prefer to work and shop in spaces with a hospitable temperature.
Energy efficiency: Modern HVAC systems are designed to be energy efficient. They regulate temperatures effectively without consuming excessive power. This reduces your environmental footprint and results in significant savings on your energy bills.
Better air quality: A healthy HVAC system helps improve indoor air quality by filtering out dust, allergens, and other pollutants. This leads to a healthier workspace, reducing your staff's risk of respiratory issues and contributing to overall wellness.
Reduced downtime: Regular HVAC system maintenance reduces the likelihood of unexpected breakdowns, preventing operational disruptions and helping you avoid unanticipated repair costs and loss of business due to downtime.
Long-term savings: While installing a new HVAC system or maintaining an existing one may seem like a substantial investment, it provides long-term savings. A well-maintained system lasts longer, performs better, and requires fewer costly repairs.
A well-maintained HVAC system is a silent partner working tirelessly to support your business goals. We're here to ensure that your HVAC system remains your unsung hero, quietly making your business a pleasant place to be.
Commercial Properties We Service
We recognize that every commercial property is unique, each with its own set of HVAC needs. Our team of certified professionals is equipped with the knowledge and experience to handle a diverse range of commercial properties.
Here are some of the types of properties we serve:
Office buildings
Retail stores and shopping malls
Restaurants and cafes
Warehouses and industrial buildings
Healthcare facilities
Educational institutions
Hotels and hospitality venues we are reputable Customer Testimonials
At Reiner Group, your satisfaction is our priority! See for yourself what our customers have to say about working with us.
"Couldn't recommend more highly."

The level of professionalism is top notch in all respects.

- Robert M.

"I would highly recommend this company."

They exceeded my expectations with their top notch service, expertise and quality of installation.

- Jonathan S.

"Very satisfying experience!"

His timing was quite fortunate for me having a normally working system to cool my house just before the second heat wave of 2023.

- Gregory B.
Our Services
HVAC system design and installation: Our team will work closely with you to understand your needs, then design and install a system with optimal temperature control and energy efficiency.
HVAC maintenance and repair: Regular maintenance is vital to keeping your HVAC system running smoothly. We offer comprehensive maintenance plans that include routine inspections, filter changes, lubrication of moving parts, and more. Our technicians provide prompt, reliable repair services to minimize downtime if issues arise.
Indoor air quality solutions: We understand the importance of clean, healthy air in your commercial space. We offer a range of solutions to improve indoor air quality, including air purifiers, dehumidifiers, and upgraded air filters.
Emergency HVAC services: Unexpected HVAC issues can disrupt your business operations. That's why we offer emergency services 24/7 to members of the Reiner Membership Family, ensuring that help is available when you need it most.
Compliance inspections: We can conduct regular checks to ensure your HVAC system complies with local regulations and building codes.
At Reiner, we believe in providing a holistic approach to our commercial HVAC services in Northern New Jersey. Whether you need a new system installed, an old one repaired, or just want to improve the air quality in your commercial space, we're here to help.
To get started with a free estimate, call us at (201) 371-7980 or contact us online today.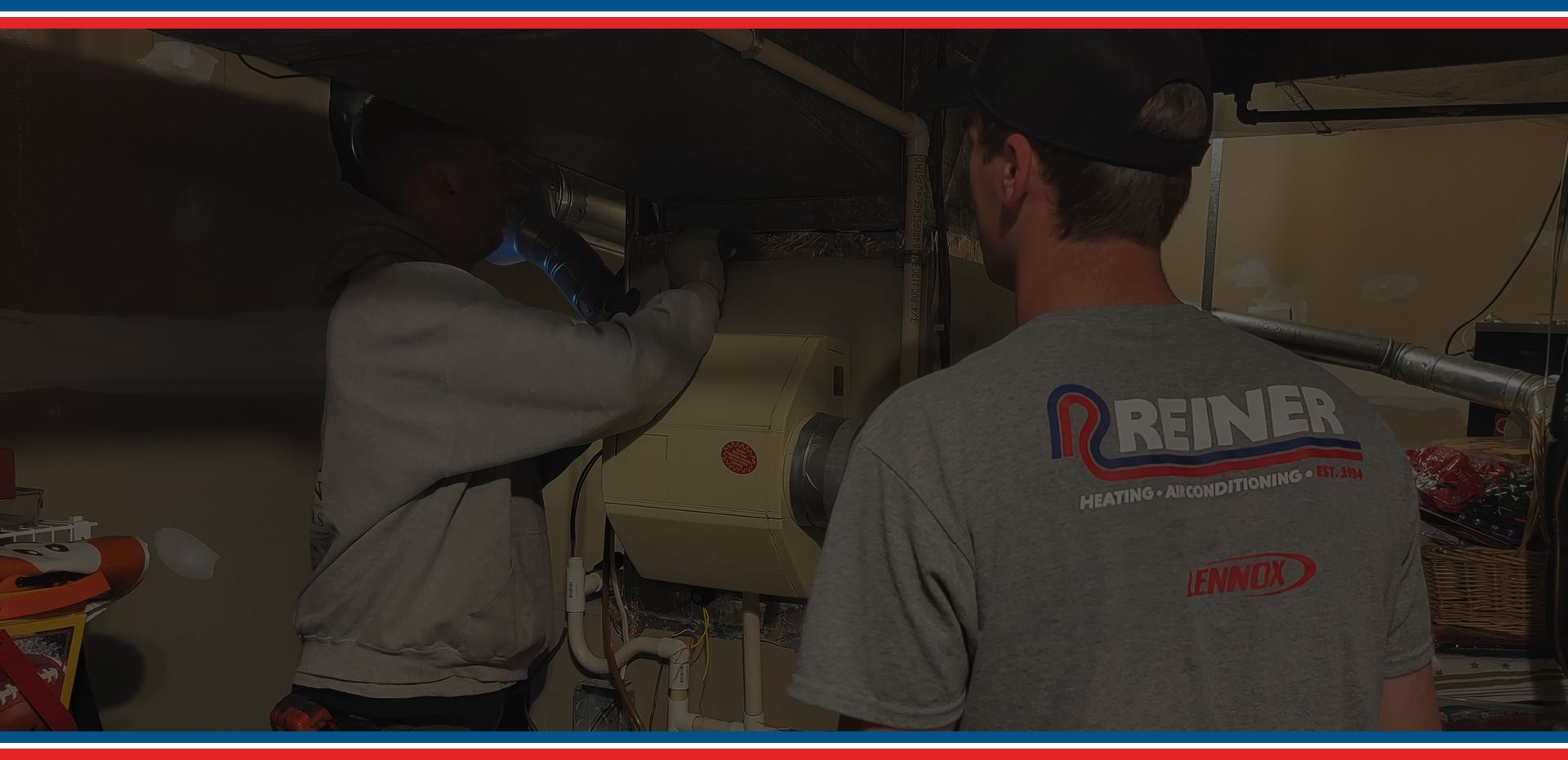 Why Choose Reiner? What Makes Us Different
Serving Northern New Jersey Since 1934
We Are Reiner

Our employees are our most important asset.

We Are Responsive

24-hour emergency service. ALL makes and models.

We Are Reputable

Don't just take our word for it...We've got over 1,000 reviews!

We Are Reliable

100% satisfaction is our guarantee.

We Are Established

With over 85 years in business, we've seen it all!

We Are Here For You

Your home comfort is our mission – how can we help?