24-Hour Emergency service
ALL Makes and Models
Types of Air Filters
You can spend up to 90% of your day in your home, but the same air inside your home can circulate five to seven times daily. The last thing you want is to breathe in the same contaminants constantly when you can use filters to remove them.
Here are a few types of filters you can use to clean your home's air:
Flat filters: This is the most basic filter for all HVAC systems. It's usually replaced every few months and is made of fiberglass to clean your air. However, it may need to be changed more often if you smoke or have pets.
Extended media filters: This is also made of fiberglass and works like stacked flat filters. It's more effective in removing contaminants from your air, but they have to be installed by a professional and usually are only replaced annually.
Electronic filters: These units are added to your system and use high voltage to make dust and other particles stick together, which are then caught with an oppositely charged collector on the other side of the unit. It works 30 times better than flat filters and is the best way to filter your air.
If you're unsure which filter to use, don't hesitate to ask our team for help. Reiner has been here for our community for decades, and we plan to continue to be here for you as a family-owned business. We're here for you when you need us the most with same-day appointments and emergency services. There's no one else to trust for high-quality air filtration services in Northern New Jersey.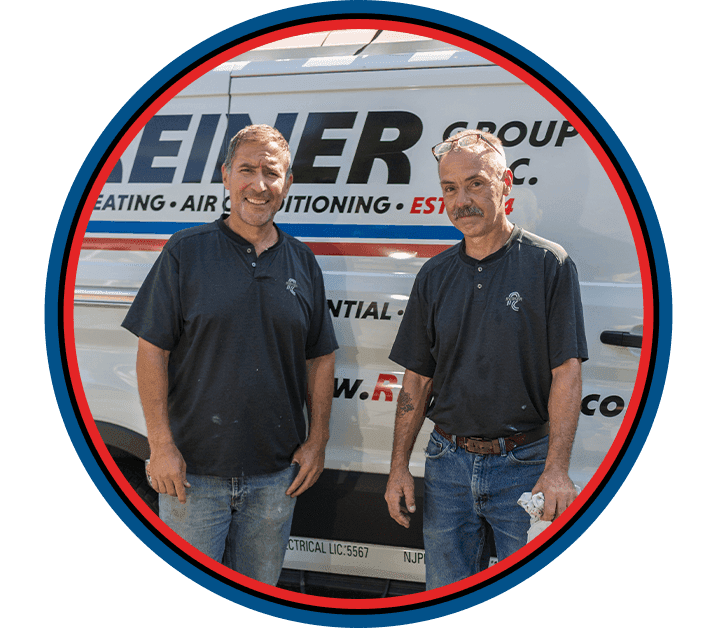 Meet Our Team

Offers & Promotions

Our Blog
we are reputable Customer Testimonials
At Reiner Group, your satisfaction is our priority! See for yourself what our customers have to say about working with us.
"Couldn't recommend more highly."

The level of professionalism is top notch in all respects.

- Robert M.

"I would highly recommend this company."

They exceeded my expectations with their top notch service, expertise and quality of installation.

- Jonathan S.

"Very satisfying experience!"

His timing was quite fortunate for me having a normally working system to cool my house just before the second heat wave of 2023.

- Gregory B.
Do I Need Air Filtration?
Too much dust and debris in your HVAC system can cause multiple problems like poor airflow, overheating, and a frozen unit. Changing your typical flat filter regularly is often insufficient to remove most of the airborne pollutants in your space that cause these issues with your unit and dust on furniture or longer-lasting respiratory illness symptoms.
Adding extended media and electronic filters that are easily integrated into your air ducts with minimal maintenance is a great way to ensure clean air and keep your home tidier. Reiner is a team of experienced professionals here to help remove contaminants that cause poor indoor air quality, like secondhand smoke, cleaning chemical odors, dust, mold, and bacteria. Don't let this debris circulate in your home up to seven times a day when you can breathe clean air by trusting our team.
Call us today at (201) 371-7980 or contact us online to learn more about how we can help improve your indoor air quality with expert air filtration solutions in Northern New Jersey!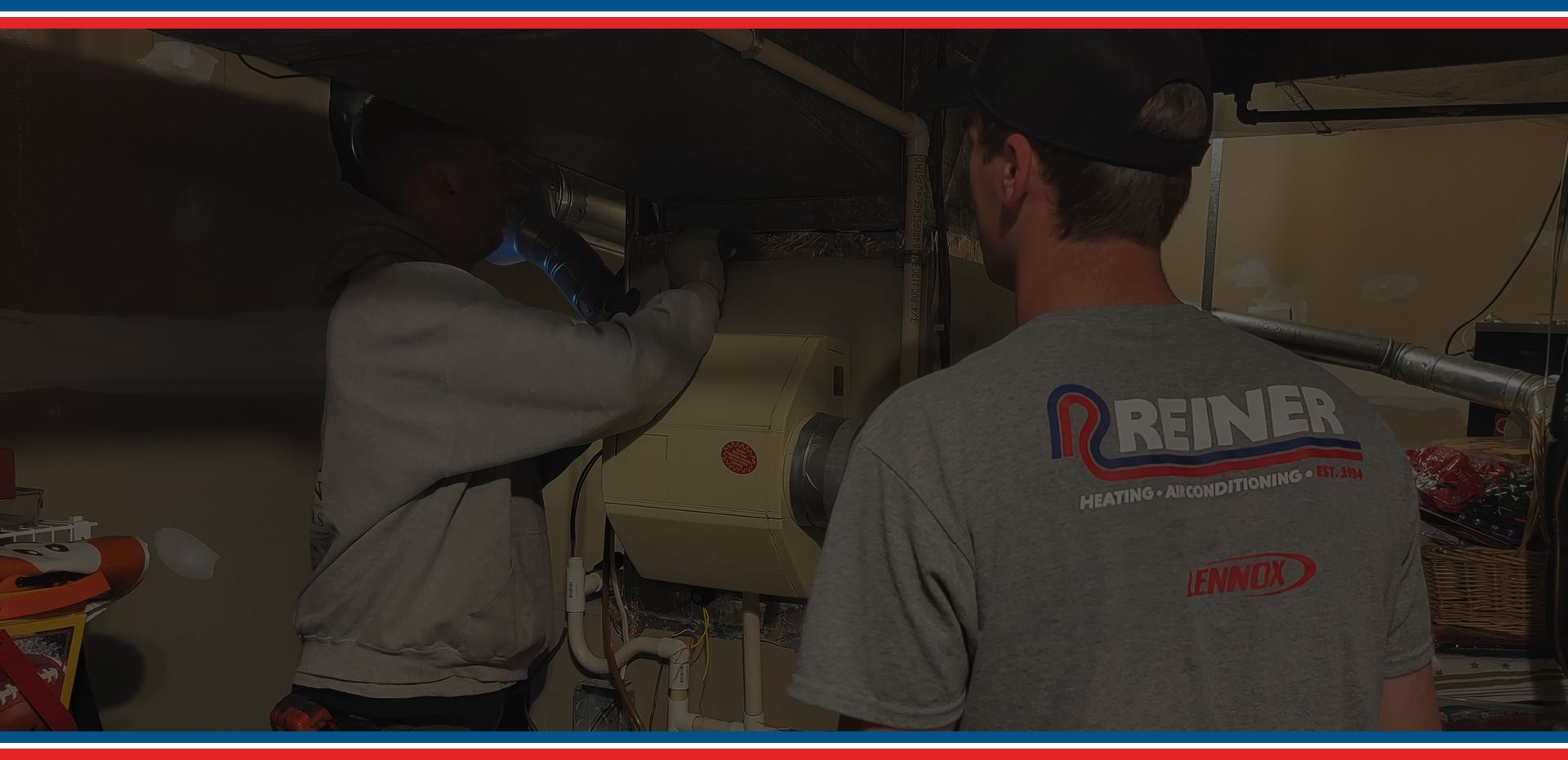 Why Choose Reiner? What Makes Us Different
Serving Northern New Jersey Since 1934
We Are Reiner

Our employees are our most important asset.

We Are Responsive

24-hour emergency service. ALL makes and models.

We Are Reputable

Don't just take our word for it...We've got over 1,000 reviews!

We Are Reliable

100% satisfaction is our guarantee.

We Are Established

With over 85 years in business, we've seen it all!

We Are Here For You

Your home comfort is our mission – how can we help?