24-Hour Emergency service
ALL Makes and Models
When Should I Replace My Furnace?
If you're deciding between a repair and replacement but are unsure if it's time for a new unit. Don't hesitate to ask our professionals to help. Here are some questions to consider when determining if a new furnace is right for you:
Is my warranty valid?
A typical HVAC warranty lasts about ten years and covers specific breakdowns if maintenance is current. However, if your coverage is expired or your unit is over 15 years old, an upgraded unit provides reliability, updated controls, and higher efficiency.
Is my family or business growing?
Adding new members to your family or an addition to your space is an exciting time, but more space means your HVAC unit has to work harder to maintain the ideal temperature. If you've added on to your home or business, it may be time to increase the size of your unit for optimal operation.
How much does the repair cost?
A new unit costs about $5,000, so you shouldn't pay for a repair or series of services that cost more than half of a new system, about $2,500. Don't spend money on an outdated unit when you can benefit from an upgraded and reliable design.
Reiner is here when you need thorough furnace replacements in Northern New Jersey to keep you warm. With an experienced team, there's no one else to trust this winter.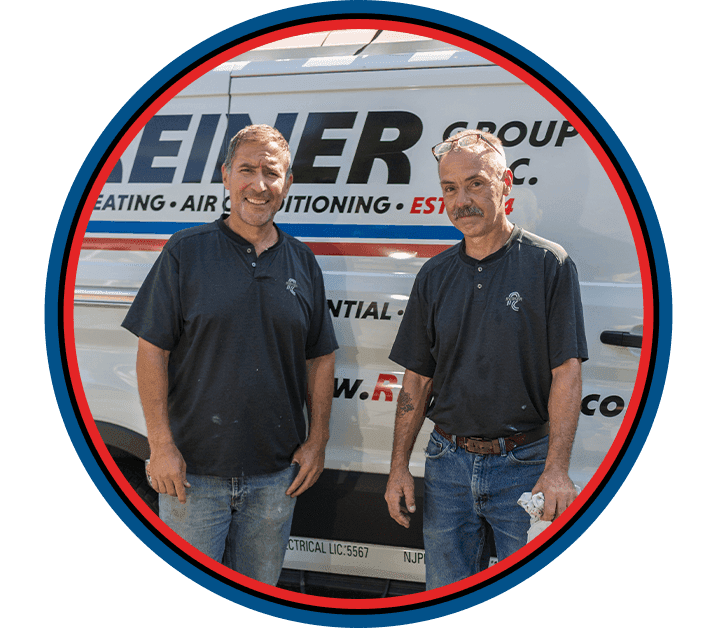 Meet Our Team

Offers & Promotions

Our Blog
we are reputable Customer Testimonials
At Reiner Group, your satisfaction is our priority! See for yourself what our customers have to say about working with us.
"Couldn't recommend more highly."

The level of professionalism is top notch in all respects.

- Robert M.

"I would highly recommend this company."

They exceeded my expectations with their top notch service, expertise and quality of installation.

- Jonathan S.

"Very satisfying experience!"

His timing was quite fortunate for me having a normally working system to cool my house just before the second heat wave of 2023.

- Gregory B.
Common Heater Maintenance
Properly maintaining your HVAC system is critical for high efficiency, increased lifespan, keeping your warranty valid, and avoiding costly repairs. Typical service includes an annual tune-up you should schedule in the fall to ensure your system is prepared for the upcoming cold. This allows our technicians to clean any clogs, replace worn-out parts, or improve the efficiency of your system.
As a homeowner, there's some monthly and seasonal maintenance that you can do to keep your unit at its best. Depending on the filter, you should replace it every three to six months to ensure adequate airflow and prevent overheating or clogs. If you notice any signs of damage or are concerned about the operation of your heater, don't hesitate to rely on Reiner for furnace services in Northern New Jersey.
Trust us to keep the cold out with emergency services available! You can reach us at (201) 371-7980 to schedule your annual tune-up now.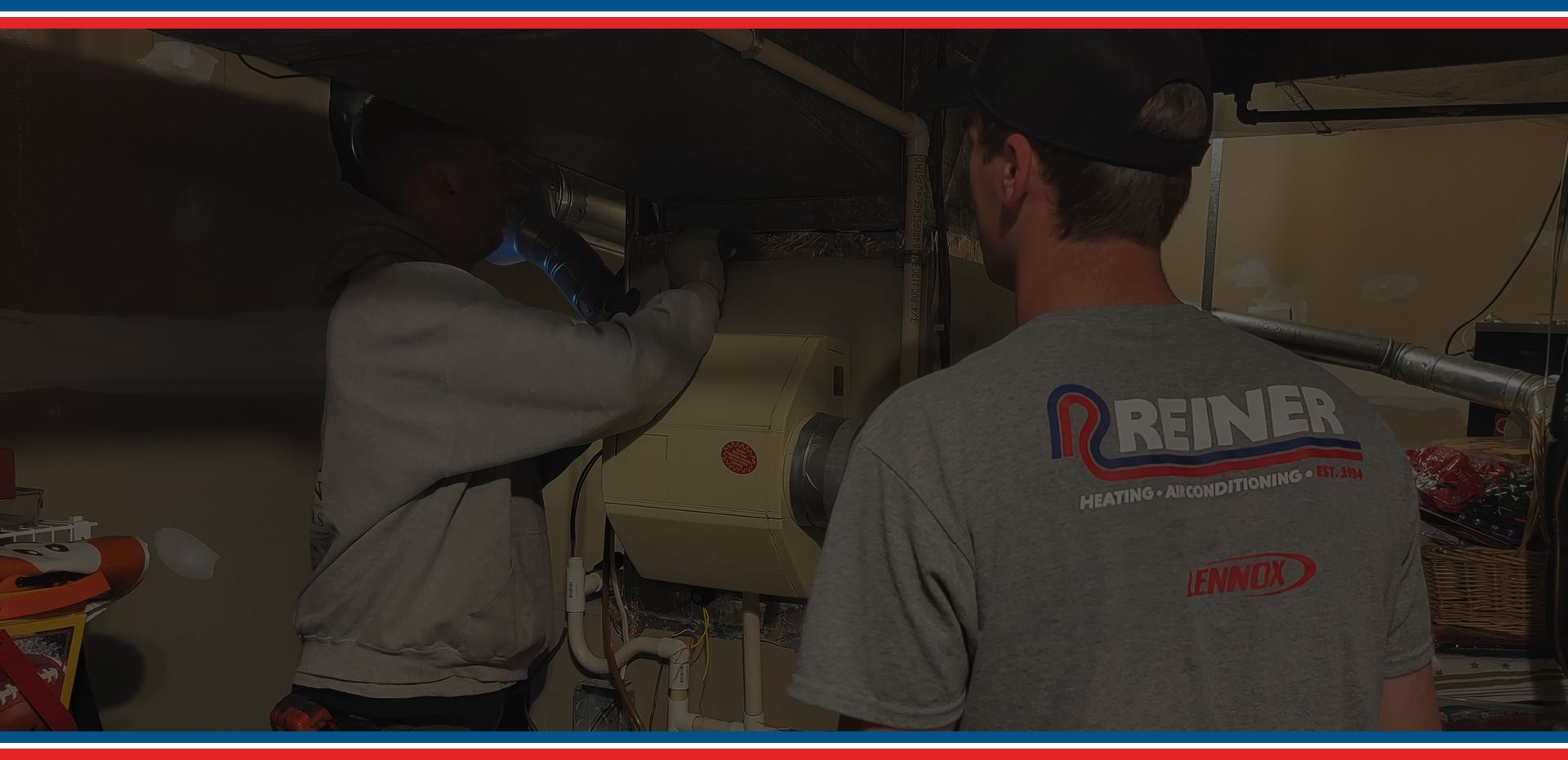 Why Choose Reiner? What Makes Us Different
Serving Northern New Jersey Since 1934
We Are Reiner

Our employees are our most important asset.

We Are Responsive

24-hour emergency service. ALL makes and models.

We Are Reputable

Don't just take our word for it...We've got over 1,000 reviews!

We Are Reliable

100% satisfaction is our guarantee.

We Are Established

With over 85 years in business, we've seen it all!

We Are Here For You

Your home comfort is our mission – how can we help?