24-Hour Emergency service
ALL Makes and Models
How Does a steam Boiler Work?
A steam boiler operates on a simple principle: the conversion of water into steam. This process begins when you switch the boiler on, which activates the burner. The burner creates a flame within the combustion chamber, heating up the heat exchanger.
The heat exchanger is a crucial component of the boiler. It's essentially a network of pipes through which water flows. As the heat exchanger warms up from the flame in the combustion chamber, so does the water inside it. The heat from the combustion gases is transferred to the water, raising its temperature.
When the water reaches boiling point (around 100 degrees Celsius or 212 degrees Fahrenheit), it transforms into steam. This steam is then distributed throughout the building via a system of pipes and radiators, providing heat.
After delivering its heat energy, the steam cools down and condenses back into water. This condensed water returns to the boiler to be heated again, thus completing the cycle.
It's important to note that modern boilers typically have safety features to regulate pressure and temperature, preventing overheating. They also have efficiency measures in place to reduce wasted energy and ensure maximum heat transfer.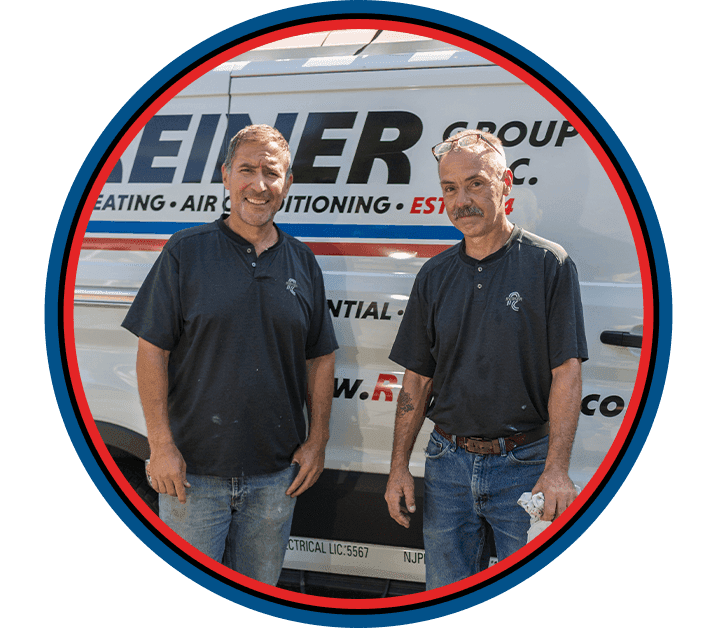 Meet Our Team

Offers & Promotions

Our Blog
we are reputable Customer Testimonials
At Reiner Group, your satisfaction is our priority! See for yourself what our customers have to say about working with us.
"Couldn't recommend more highly."

The level of professionalism is top notch in all respects.

- Robert M.

"I would highly recommend this company."

They exceeded my expectations with their top notch service, expertise and quality of installation.

- Jonathan S.

"Very satisfying experience!"

His timing was quite fortunate for me having a normally working system to cool my house just before the second heat wave of 2023.

- Gregory B.
Common Issues with Boilers
Boilers, like any other mechanical system, can encounter a variety of issues.
Here are some common problems that boilers often have:
No heat or hot water: This can be due to various reasons, such as broken diaphragms and airlocks, failure of motorized valves, issues with the thermostat, or low water levels.
Leaking and dripping: Various factors might cause your boiler to leak or drip, among them being a broken internal component, such as a pressure valve or pump seal.
Strange noises: Boilers can make odd sounds like whistling, gurgling, or banging. Often, these noises are caused by air in the system, low water pressure, or an impending pump failure.
Frozen condensate pipe: Your boiler's condensate pipe might freeze, which can cause your boiler to stop working.
Thermostat issues: If the thermostat is inaccurate or losing connection, it can cause comfort issues and inconsistent heating.
Pressure loss: If your boiler is consistently losing pressure, it could be due to a leak in the system or an issue with the pressure relief valve.
Kettling: When deposits build up in the boiler's heat exchanger, you may hear a strange rumbling noise. This is known as kettling.
Radiators not getting hot: If radiators aren't heating up, it could be due to buildup in your system, or an issue with the pump (if only the bottom of the radiator is getting hot).
Every boiler issue has its unique causes and solutions. Regular maintenance and checks can ensure these problems are identified early on and rectified promptly, minimizing the risk of breakdowns.
Signs Your Boiler Needs Professional Attention
Inconsistent heat: If your boiler isn't providing consistent heat throughout your home, it could indicate a problem that needs addressing.
Unusual noises: Boilers should operate relatively quietly. If you're hearing strange sounds such as banging, whistling, or gurgling, it's time to call in our professionals.
Increased energy bills: A sudden spike in your energy bills could indicate that your boiler is not functioning efficiently and may need servicing.
Water leaks: If you notice any water leaking around your boiler, it's crucial to get it inspected immediately to prevent further damage.
Pilot light issues: If your pilot light keeps going out or is burning with a yellow flame instead of blue, it could be a sign of carbon monoxide presence.
Boiler keeps shutting off: If your boiler keeps switching off on its own, it could indicate an issue with the thermostat, low water pressure, or a blockage in the system.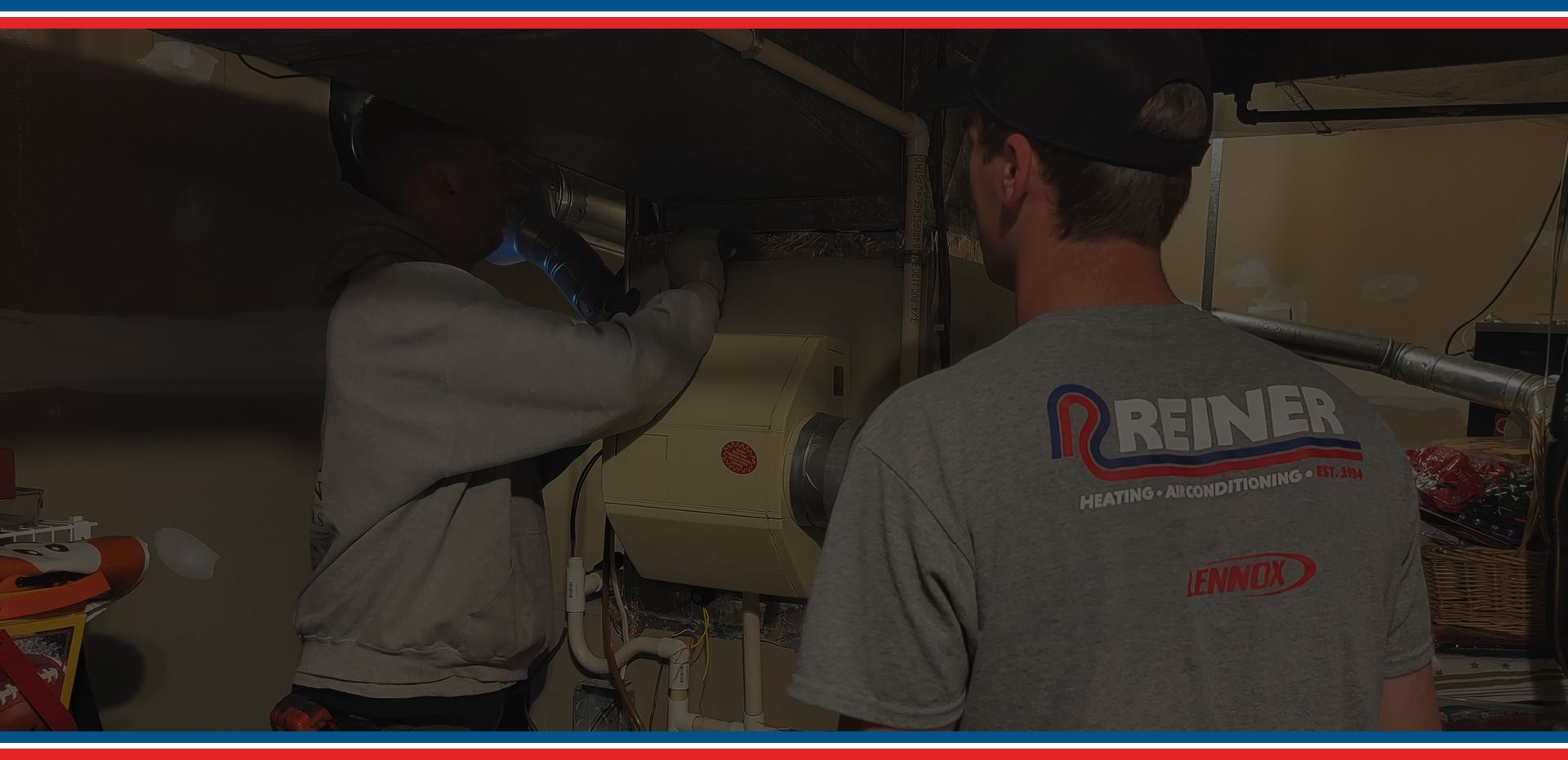 Why Choose Reiner? What Makes Us Different
Serving Northern New Jersey Since 1934
We Are Reiner

Our employees are our most important asset.

We Are Responsive

24-hour emergency service. ALL makes and models.

We Are Reputable

Don't just take our word for it...We've got over 1,000 reviews!

We Are Reliable

100% satisfaction is our guarantee.

We Are Established

With over 85 years in business, we've seen it all!

We Are Here For You

Your home comfort is our mission – how can we help?