24-Hour Emergency service
ALL Makes and Models
Air Conditioning FAQs
How Long Does an AC System Last?
The lifespan of an air conditioner varies depending on several factors, including the type of system and how it is maintained. Generally, a central air conditioning system lasts between 15 and 20 years. Inverter systems have been known to last longer than standard models.
Why Is My AC Running Constantly?
If your AC is running constantly, it is most likely due to a refrigerant leak. If this is the case, your AC will need to be repaired by our AC repair professionals. There could also be issues with your thermostat being set too low, or not registering the correct temperature.
What Is a Refrigerant Leak?
A refrigerant leak occurs when the system's refrigerant is leaking out of the AC. This causes the AC to work harder, which results in higher cooling bills. Refrigerant leaks can be caused by a number of things, including a loose connection, a damaged duct, or a failing compressor.
How Can I Prevent My AC From Leaking?
You can help prevent your AC from leaking by keeping your system clean. Dirt and debris can clog your system and cause leaks. You can also help prevent leaks by changing your air filter regularly.
What Is a Ductless Mini Split System?
These units use heat transfer technology to absorb heat from the ambient environment and expel it from your home through the outside compressor, leaving only cool air behind. Each individual indoor unit is independently controlled, allowing you to keep different rooms at different temperatures so that every member of your family is happy and comfortable, and so that you don't waste money cooling unused rooms.
Benefits of these systems include:
Easy installation
Fewer maintenance and repair requirements
Lower energy costs
Customizable comfort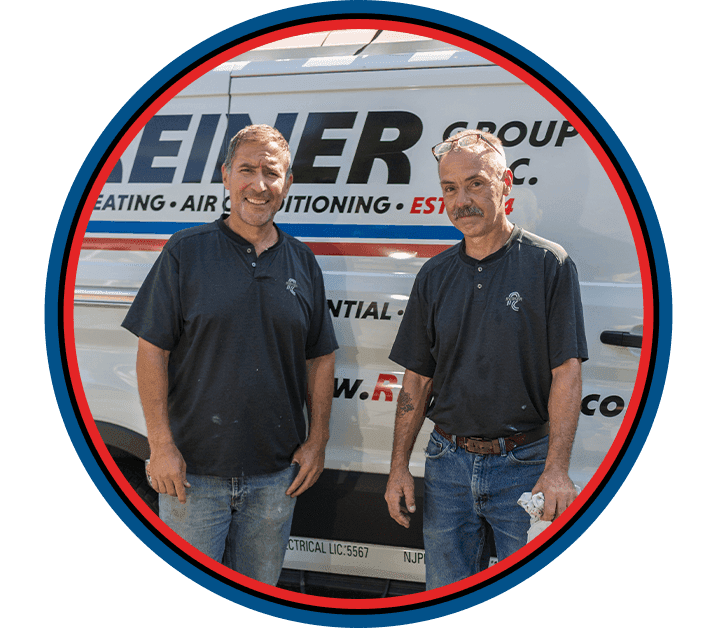 Meet Our Team

Offers & Promotions

Our Blog
we are reputable Customer Testimonials
At Reiner Group, your satisfaction is our priority! See for yourself what our customers have to say about working with us.
"Couldn't recommend more highly."

The level of professionalism is top notch in all respects.

- Robert M.

"I would highly recommend this company."

They exceeded my expectations with their top notch service, expertise and quality of installation.

- Jonathan S.

"Very satisfying experience!"

His timing was quite fortunate for me having a normally working system to cool my house just before the second heat wave of 2023.

- Gregory B.
Schedule Your AC Service Today
Regardless of the issue you are facing with your air conditioning system, our highly trained and experienced technicians can provide you with a solution that works. We take the time to get to know your air conditioning system and create a custom solution that is designed to get it back in top shape.
We offer the most comprehensive air conditioning services in Northern New Jersey and we can help you get the right solution for your home or business. We understand how important it is to have a working AC and take pride in being able to help you get back to enjoying the comfort of your home or workspace.
To learn more about our air conditioning services, call Reiner at (201) 371-7980 today!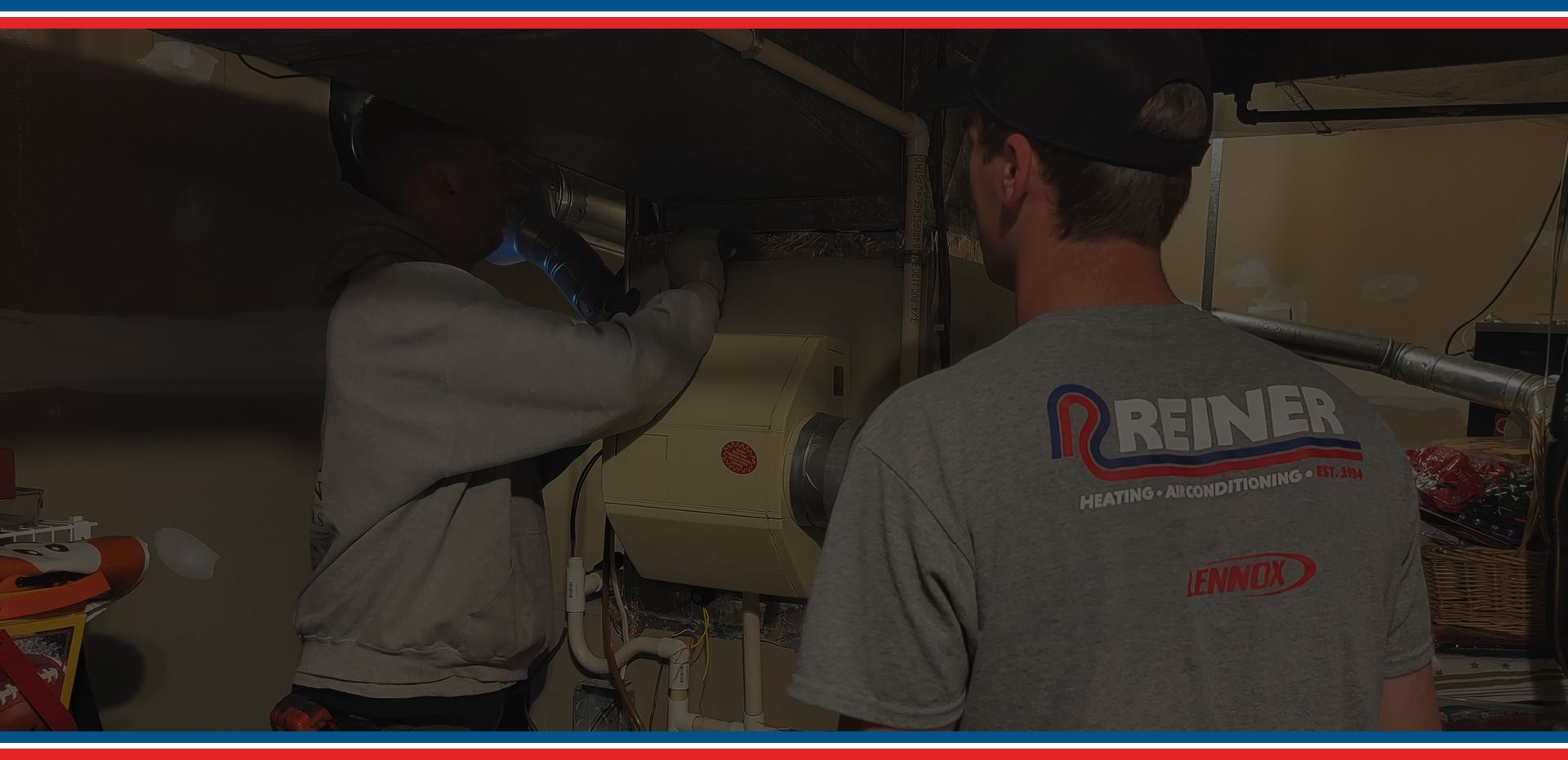 Why Choose Reiner? What Makes Us Different
Serving Northern New Jersey Since 1934
We Are Reiner

Our employees are our most important asset.

We Are Responsive

24-hour emergency service. ALL makes and models.

We Are Reputable

Don't just take our word for it...We've got over 1,000 reviews!

We Are Reliable

100% satisfaction is our guarantee.

We Are Established

With over 85 years in business, we've seen it all!

We Are Here For You

Your home comfort is our mission – how can we help?