24-Hour Emergency service
ALL Makes and Models
When Should I Use a Humidifier?
Humidifiers can add moisture to the air by creating water vapor or steam that cools your air.
Other benefits of humidifiers include:
Preventing chapped lips
Improving sinus inflammation
Reducing coughing
Minimizing frizz
Avoiding nose bleeds
Adding moisture to your air can often seem wrong because of mold and mildew. Still, our professionals can measure the humidity in your space to ensure that a humidifier will improve your indoor air quality, not reduce it. The correct amount of moisture is essential to provide comfort and overall wellness for your family or employees. Count on Reiner for your humidifier installation services in Northern New Jersey because no one else will treat you like family.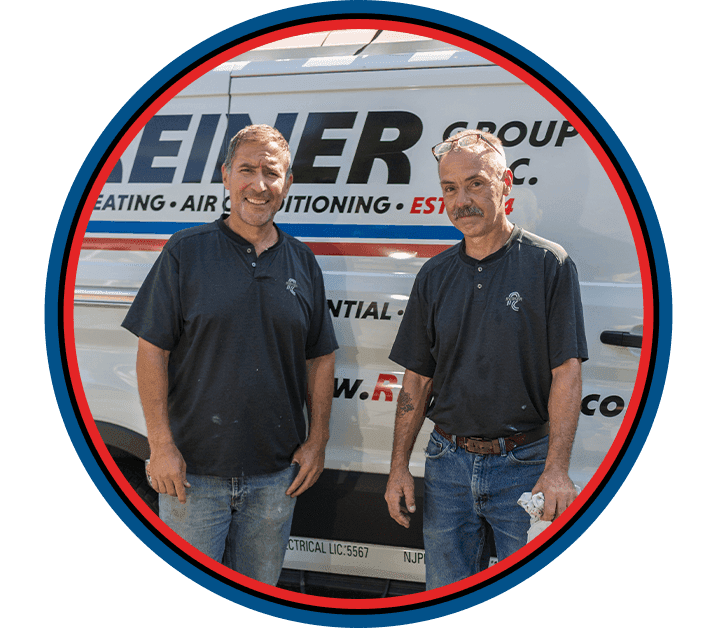 Meet Our Team

Offers & Promotions

Our Blog
we are reputable Customer Testimonials
At Reiner Group, your satisfaction is our priority! See for yourself what our customers have to say about working with us.
"Couldn't recommend more highly."

The level of professionalism is top notch in all respects.

- Robert M.

"I would highly recommend this company."

They exceeded my expectations with their top notch service, expertise and quality of installation.

- Jonathan S.

"Very satisfying experience!"

His timing was quite fortunate for me having a normally working system to cool my house just before the second heat wave of 2023.

- Gregory B.
Common Humidifier Repairs
Unlike other parts of your HVAC, when humidifiers break down, the solution is typically straightforward and quick. If it's stopped producing mist, there may not be enough available water, or the unit has become unlevel. This is typical in portable units. Mineral deposits from the water you use may have clogged the tubing, but a quick clean will get your unit back up and running in no time. This problem often presents as white dust instead of mist from your system. A foul odor that indicates mold or mildew is a sign of too much moisture in your unit and may be caused by a clog causing water to back up.
Maintenance is the best way to avoid breakdowns like these. Your humidifiers, with the rest of your HVAC system, should be serviced by professionals annually. Don't let the system become overworked because water runs out, as this can increase wear and tear and reduce the lifespan of your unit. If you suddenly notice loud operation or other unusual sounds, our team is here to help you breathe easier with trustworthy humidifier services in Northern New Jersey. We've kept hundreds of thousands of customers happy by solving problems like these with same-day availability and experienced team members. There's no one better to count on than Reiner.
Don't continue to struggle with an uncomfortable space because of a lack of moisture when we're here to help. With nearly a century of experience serving our community, no one else can provide the skill that we can. We'll do whatever it takes to finish the job right the first time.
Schedule your appointment with our team by calling us at (201) 371-7980 or filling out our online contact form.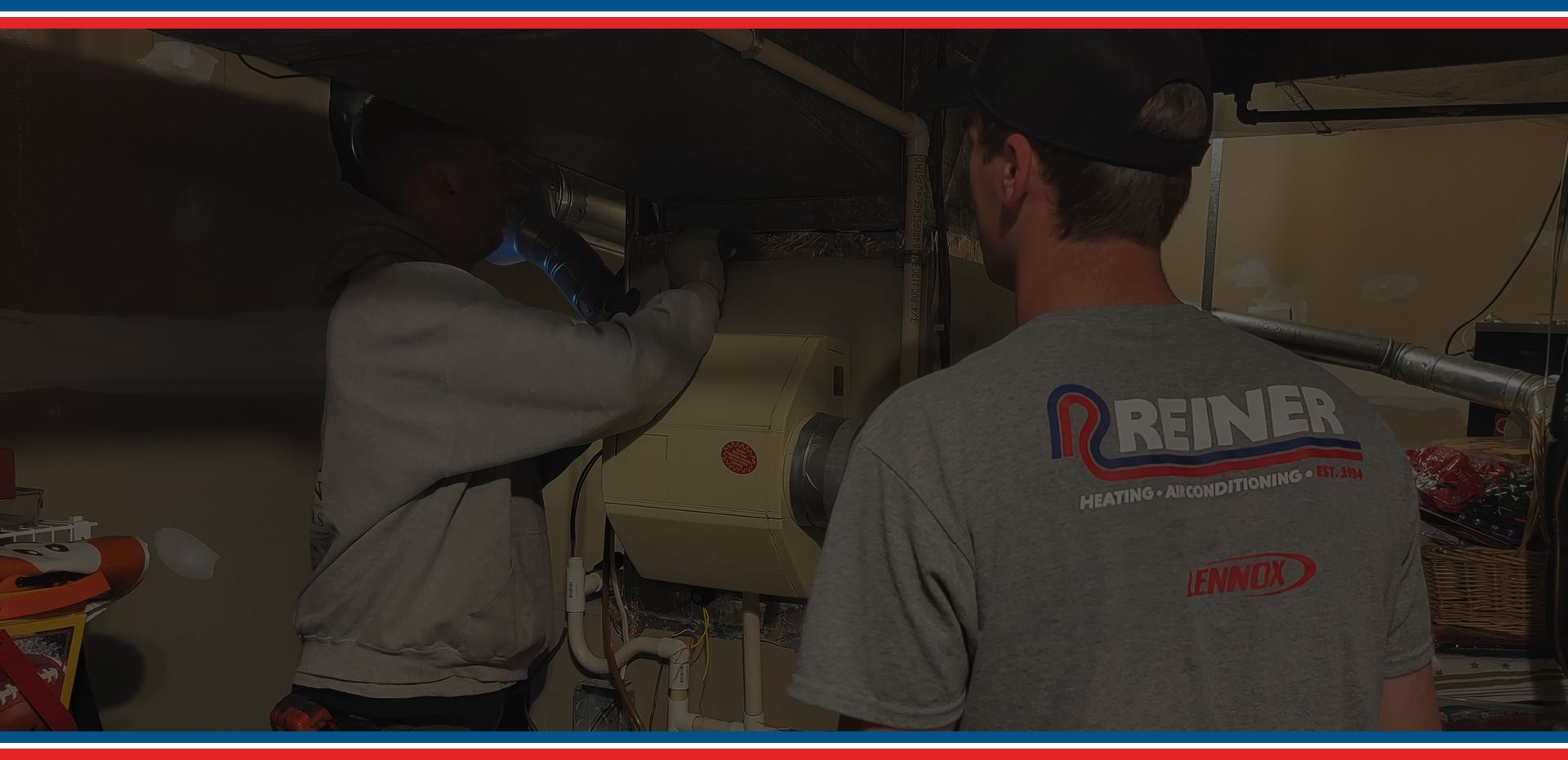 Why Choose Reiner? What Makes Us Different
Serving Northern New Jersey Since 1934
We Are Reiner

Our employees are our most important asset.

We Are Responsive

24-hour emergency service. ALL makes and models.

We Are Reputable

Don't just take our word for it...We've got over 1,000 reviews!

We Are Reliable

100% satisfaction is our guarantee.

We Are Established

With over 85 years in business, we've seen it all!

We Are Here For You

Your home comfort is our mission – how can we help?