24-Hour Emergency service
ALL Makes and Models
Do I Need a Dehumidifier?
Dehumidifiers remove excess moisture from the air by using a fan to collect water vapor. It's essential to monitor how much water is collected, especially if your unit is in a bathroom or kitchen where there may be more moisture and the water needs to be emptied more often.
You may need a dehumidifier if you experience these issues:
The air feels heavy
You're allergic to dust mites
An increase in spiders
Increase in respiratory illness symptoms
You may experience seasonal allergies, but you shouldn't suffer from these symptoms all year round. If symptoms like coughing, sneezing, or a runny nose worsen when you get home or to the office, there may be too much humidity in your space. A dehumidifier can reliably remove moisture to the ideal percentage so your room is as comfortable as possible without the threat of mold or mildew. For trustworthy dehumidifier installation in Northern New Jersey, count on the technicians at Reiner.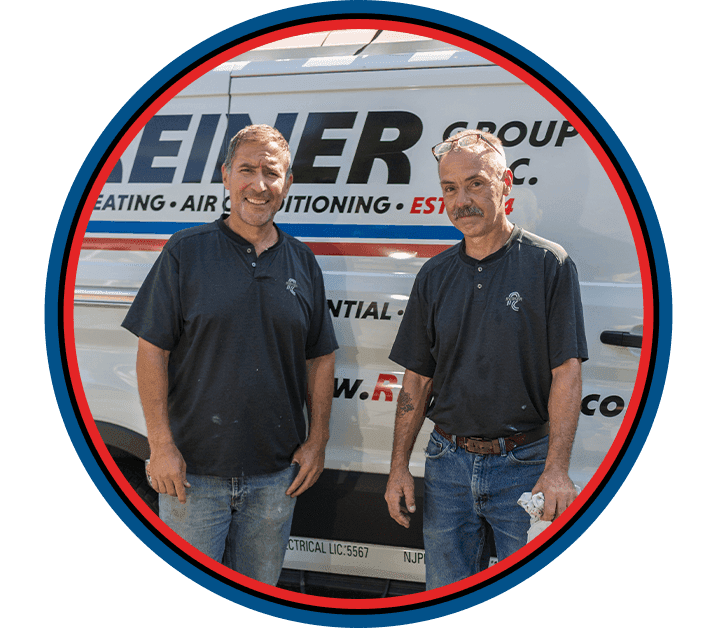 Meet Our Team

Offers & Promotions

Our Blog
we are reputable Customer Testimonials
At Reiner Group, your satisfaction is our priority! See for yourself what our customers have to say about working with us.
"Couldn't recommend more highly."

The level of professionalism is top notch in all respects.

- Robert M.

"I would highly recommend this company."

They exceeded my expectations with their top notch service, expertise and quality of installation.

- Jonathan S.

"Very satisfying experience!"

His timing was quite fortunate for me having a normally working system to cool my house just before the second heat wave of 2023.

- Gregory B.
Why Should I Improve My Indoor Air Quality?
You may spend up to 90% of your day at home, and the air you breathe while there affect many aspects of your life, like sleep quality, respiratory illness symptoms, odors, mold growth, and cleaning recommendations. Your indoor air quality constantly changes because of pets, smoking habits, cooking odors, cleaning chemicals, and moisture. Without strong filters and significant additions like a dehumidifier, you could be uncomfortable in your home because of these factors.
An excess of moisture is most common in rooms like your bathrooms and kitchen causing mold and mildew to thrive. When these particles get into your air, they can circulate throughout your HVAC system up to seven times a day, causing problems in your ductwork and reducing the unit's efficiency while making breathing difficult.
Improving your indoor air quality provides these benefits:
Better sleep
Higher energy efficiency
Lower utility bills
Longer lasting unit
Less respiratory illness symptoms
Removes odors
Pair a dehumidifier with other indoor air quality additions like an extended media filter or an air balancing service to ensure you have the best air possible. Preventative solutions like these are critical to extend the lifespan of your unit and reduce wear and tear caused by dust, debris, and mold that can circulate in your air.
Let the professionals at Reiner help you keep your space at ideal humidity levels with our expert dehumidifier services in Northern New Jersey. There is nothing more important to us than getting the job done right. We're the only team to call when you need experienced technicians to provide honest and trustworthy services.
Invest in cleaner air for your family or customers! Call us today at (201) 371-7980 or fill out our online contact form to schedule your free estimate.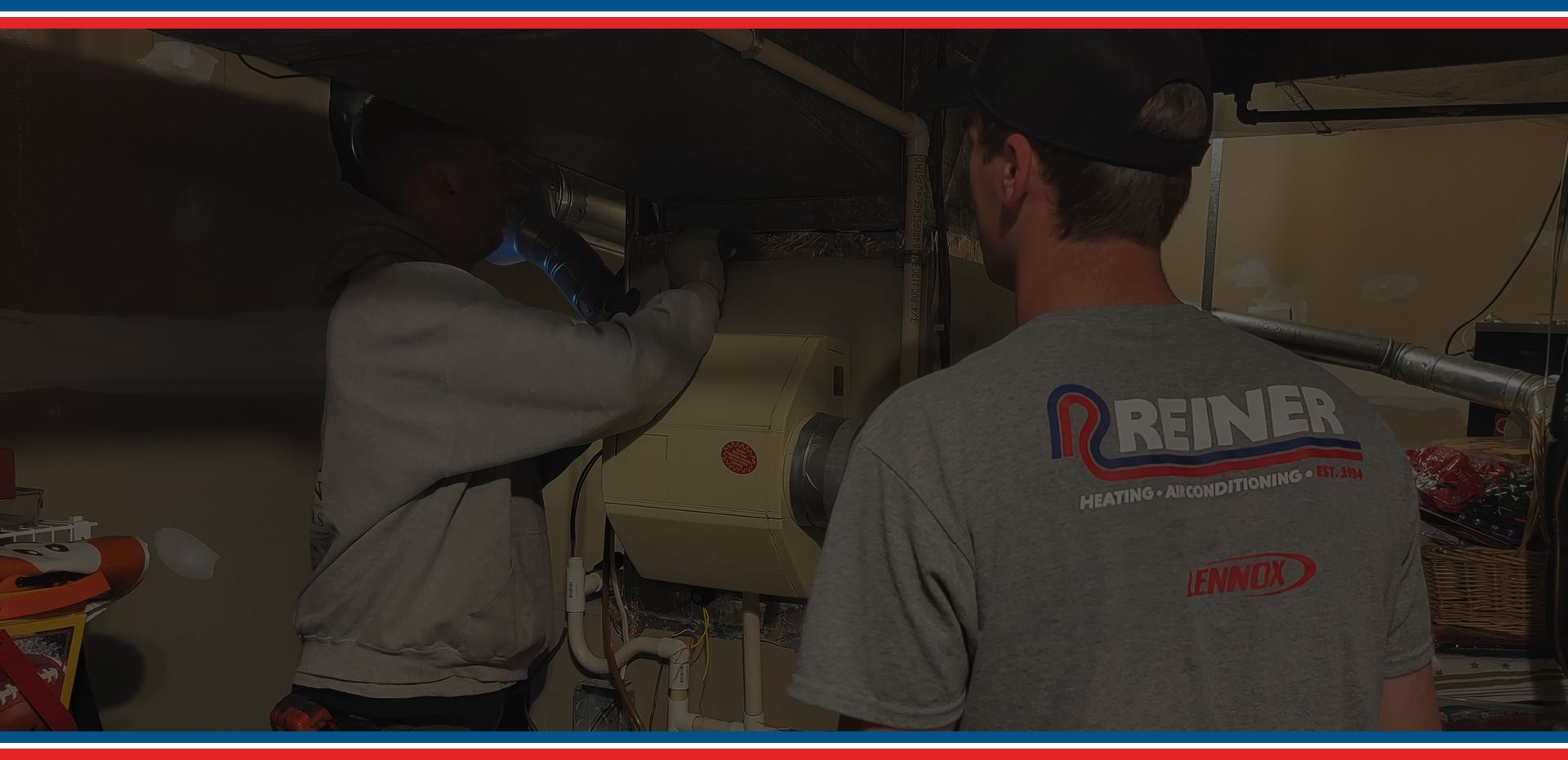 Why Choose Reiner? What Makes Us Different
Serving Northern New Jersey Since 1934
We Are Reiner

Our employees are our most important asset.

We Are Responsive

24-hour emergency service. ALL makes and models.

We Are Reputable

Don't just take our word for it...We've got over 1,000 reviews!

We Are Reliable

100% satisfaction is our guarantee.

We Are Established

With over 85 years in business, we've seen it all!

We Are Here For You

Your home comfort is our mission – how can we help?