Premier Residential & Commercial HVAC Services Since 1934
Servicing All Makes & Models
Heating
Furnaces
Boilers
Heat pumps
Garage heaters
And more
Air Conditioning
Central air conditioners
Ductless mini splits
Heat pumps
Rooftop/package units
And more
Indoor Air Quality
Dehumidifiers
Humidifiers
Air filtration systems
UV germicidal lights
Electrostatic air cleaners
And more
24-Hour Emergency service
ALL Makes and Models
Customized Solutions for All Heating & Cooling Problems
Addressing heating and air conditioning problems promptly with the help of a qualified Bergenfield HVAC technician from Reiner Group can ensure your system operates efficiently and effectively. Regular maintenance and timely repairs are key to extending the lifespan of your HVAC equipment and maintaining indoor comfort.
Our experts can help you resolve all sorts of common issues, including but not limited to:
Uneven Heating or Cooling
Potential Causes:

Clogged or Dirty Air Filters: Restricts airflow, leading to uneven temperature distribution.
Blocked Vents or Registers: Obstructions prevent proper air circulation.
Damaged Ductwork: Leaks or blockages hinder the flow of conditioned air.
Loud or Unusual Noises
Potential Causes:

Worn or Loose Parts: Components like fan blades or belts may be deteriorating or improperly secured.
Foreign Objects: Debris or foreign objects within the system can cause rattling or banging noises.
Malfunctioning Motor: A faulty motor can produce grinding or screeching sounds.
Inadequate Airflow
Potential Causes:

Clogged Air Filters: Accumulated dirt and debris restrict the passage of air.
Damaged or Leaky Ductwork: Tears or gaps in the ducts can lead to airflow issues.
Improperly Sized HVAC System: An incorrectly sized unit may struggle to adequately circulate air.
Frequent Cycling
Potential Causes:

Incorrect Thermostat Settings: Improperly configured thermostat settings can cause the system to turn on and off too frequently.
Clogged Air Filters: Reduced airflow prompts the system to cycle more frequently in an attempt to achieve the desired temperature.
High Energy Bills
Potential Causes:

Inefficient Equipment: Older or improperly maintained HVAC systems may consume excessive energy.
Poor Insulation: Inadequate insulation leads to energy loss, forcing the system to work harder.
Don't wait to schedule service for your HVAC system. Call (201) 371-7980 to request an appointment. For your convenience, 24-hour emergency service is available!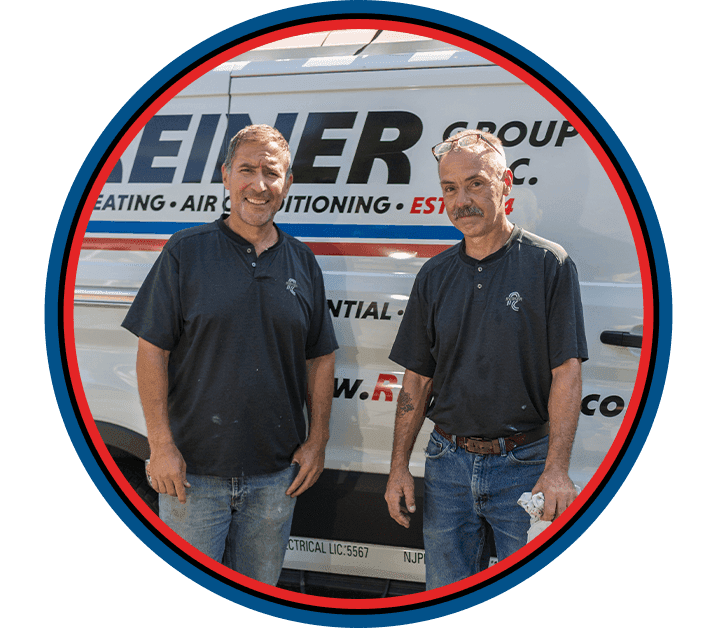 Offers & Promotions

Our Blog
we are reputable Customer Testimonials
At Reiner Group, your satisfaction is our priority! See for yourself what our customers have to say about working with us.
"Couldn't recommend more highly."

The level of professionalism is top notch in all respects.

- Robert M.

"I would highly recommend this company."

They exceeded my expectations with their top notch service, expertise and quality of installation.

- Jonathan S.

"Very satisfying experience!"

His timing was quite fortunate for me having a normally working system to cool my house just before the second heat wave of 2023.

- Gregory B.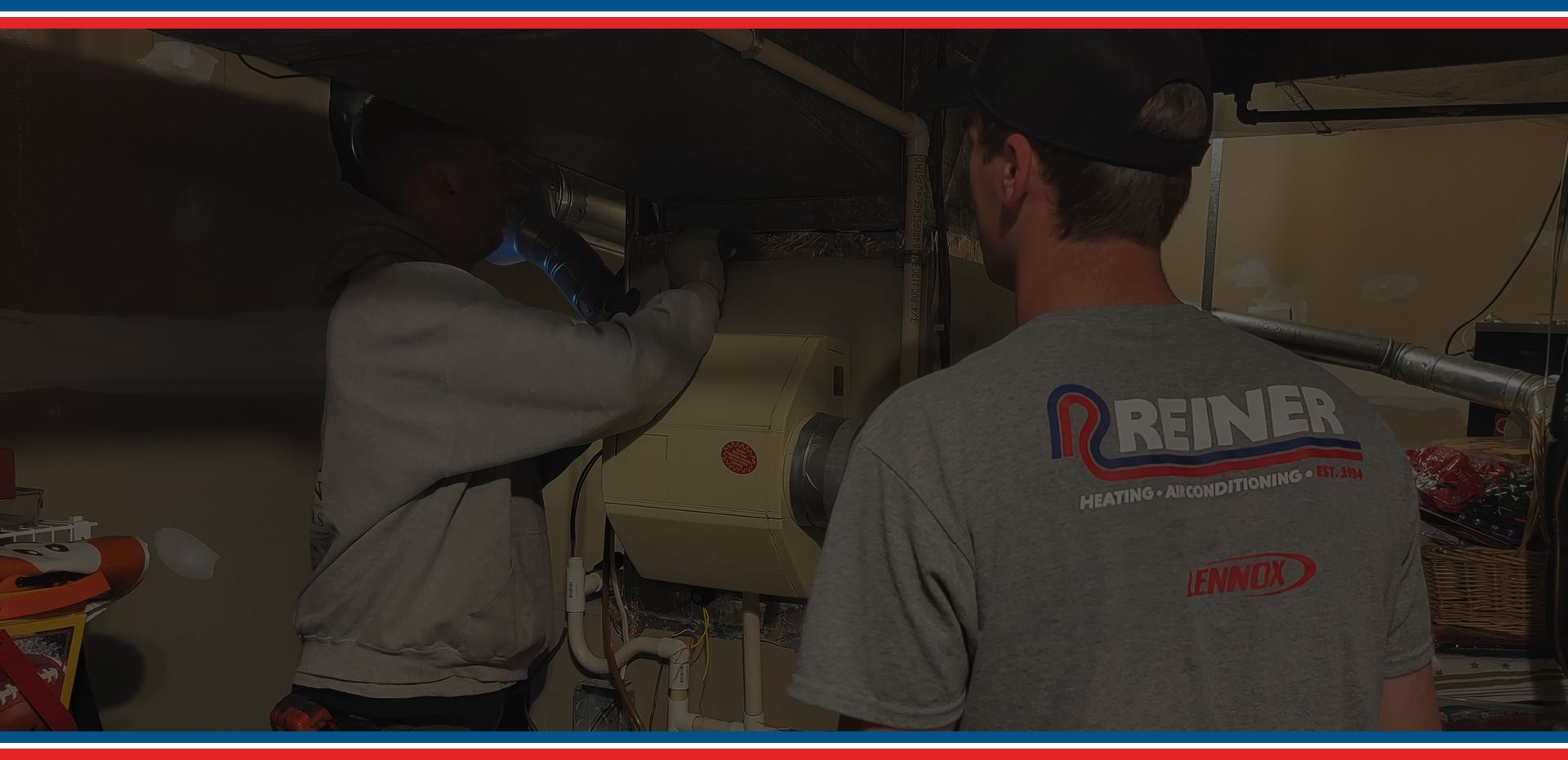 Why Choose Reiner? What Makes Us Different
Serving Northern New Jersey Since 1934
We Are Reiner

Our employees are our most important asset.

We Are Responsive

24-hour emergency service. ALL makes and models.

We Are Reputable

Don't just take our word for it...We've got over 1,000 reviews!

We Are Reliable

100% satisfaction is our guarantee.

We Are Established

With over 85 years in business, we've seen it all!

We Are Here For You

Your home comfort is our mission – how can we help?