24-Hour Emergency service
ALL Makes and Models
Common HVAC Problems
HVAC systems are made up of various components, each of which can encounter specific issues. Here at Reiner, we can diagnose and fix any problem your system may have, regardless of the make or model.
Let's take a closer look at some common problems and how we can help:
Thermostat issues: Your thermostat controls the temperature settings for your entire system. If it's not working correctly, you may experience inconsistent temperatures or a system that won't turn on. Our team can troubleshoot and resolve the issue, whether it's a simple battery change, a need for recalibration, or a complete replacement.
Air filter clogs: Over time, air filters collect dust and debris, which can cause reduced airflow and efficiency. We can replace these filters and educate you on how often to change them based on your HVAC model and usage.
Refrigerant leaks: If your air conditioner isn't cooling properly, it might be due to a refrigerant leak. Our technicians can detect and repair leaks and recharge the system to the correct refrigerant level.
Ductwork problems: Leaks, holes, or poor insulation in ductwork can lead to significant energy loss. We offer ductwork inspection, sealing, and insulation services to ensure optimal performance.
Mechanical wear and tear: All mechanical products, including your HVAC system, suffer wear and tear over time. This can lead to decreased performance, higher energy consumption, or even system breakdowns. With regular maintenance, we can identify and address these issues early, prolonging your system's lifespan.
Ignition or pilot control problems: If you're having trouble with your furnace starting or staying on, it could be an issue with the ignition or pilot control. Our experts can resolve these issues, ensuring your heating system operates safely and effectively.
We are committed to keeping your HVAC system in top-notch condition. With our experienced team of professionals and our dedication to superior service, we can handle all your HVAC needs promptly and efficiently.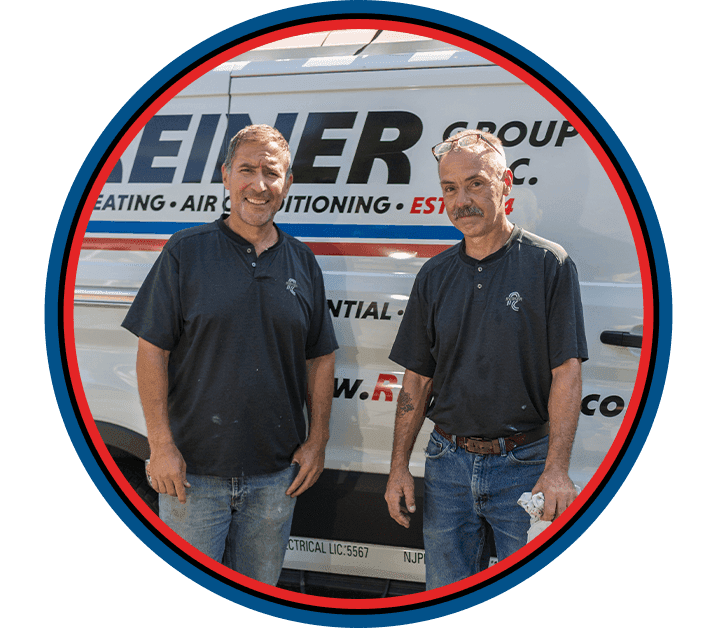 Meet Our Team

Offers & Promotions

Our Blog
we are reputable Customer Testimonials
At Reiner Group, your satisfaction is our priority! See for yourself what our customers have to say about working with us.
"Couldn't recommend more highly."

The level of professionalism is top notch in all respects.

- Robert M.

"I would highly recommend this company."

They exceeded my expectations with their top notch service, expertise and quality of installation.

- Jonathan S.

"Very satisfying experience!"

His timing was quite fortunate for me having a normally working system to cool my house just before the second heat wave of 2023.

- Gregory B.
Our Services at Reiner
HVAC installation: We provide professional HVAC installation services, whether you're building a new property or upgrading your current system. We partner with top manufacturers in the industry to offer high-quality, energy-efficient systems tailored to your specific needs.
HVAC repair: Unexpected breakdowns can disrupt your comfort, as well as your daily routine. Our technicians are equipped to handle all types of HVAC repairs, ensuring that we can have your system back up and running quickly and efficiently.
HVAC maintenance: Regular maintenance is key to prolonging the lifespan of your HVAC system, improving its efficiency, and avoiding costly repairs. We offer comprehensive maintenance services, including system check-ups, cleaning, and tune-ups.
Indoor air quality solutions: The quality of your indoor air impacts not just your comfort but also your health. We provide a range of indoor air quality solutions, including air purifiers, humidifiers, dehumidifiers, and ventilation systems, to help create a healthier living environment.
Ductwork services: Ductwork plays a crucial role in your HVAC system's performance. We offer duct cleaning, sealing, and insulation services to ensure optimal airflow and energy efficiency.
Emergency services: HVAC emergencies don't always happen during regular business hours. That's why we offer emergency services, providing fast, reliable assistance when you need it most.
Commercial HVAC services: We understand that different businesses have different HVAC needs. We offer specialized commercial HVAC services, including installation, repair, and maintenance of commercial-grade systems.
We believe in delivering exceptional service every time and are committed to ensuring your comfort, enhancing your indoor air quality, and helping you save on energy costs.
Call us at (201) 371-7980 or contact us online to make Reiner your Bergen County HVAC company today.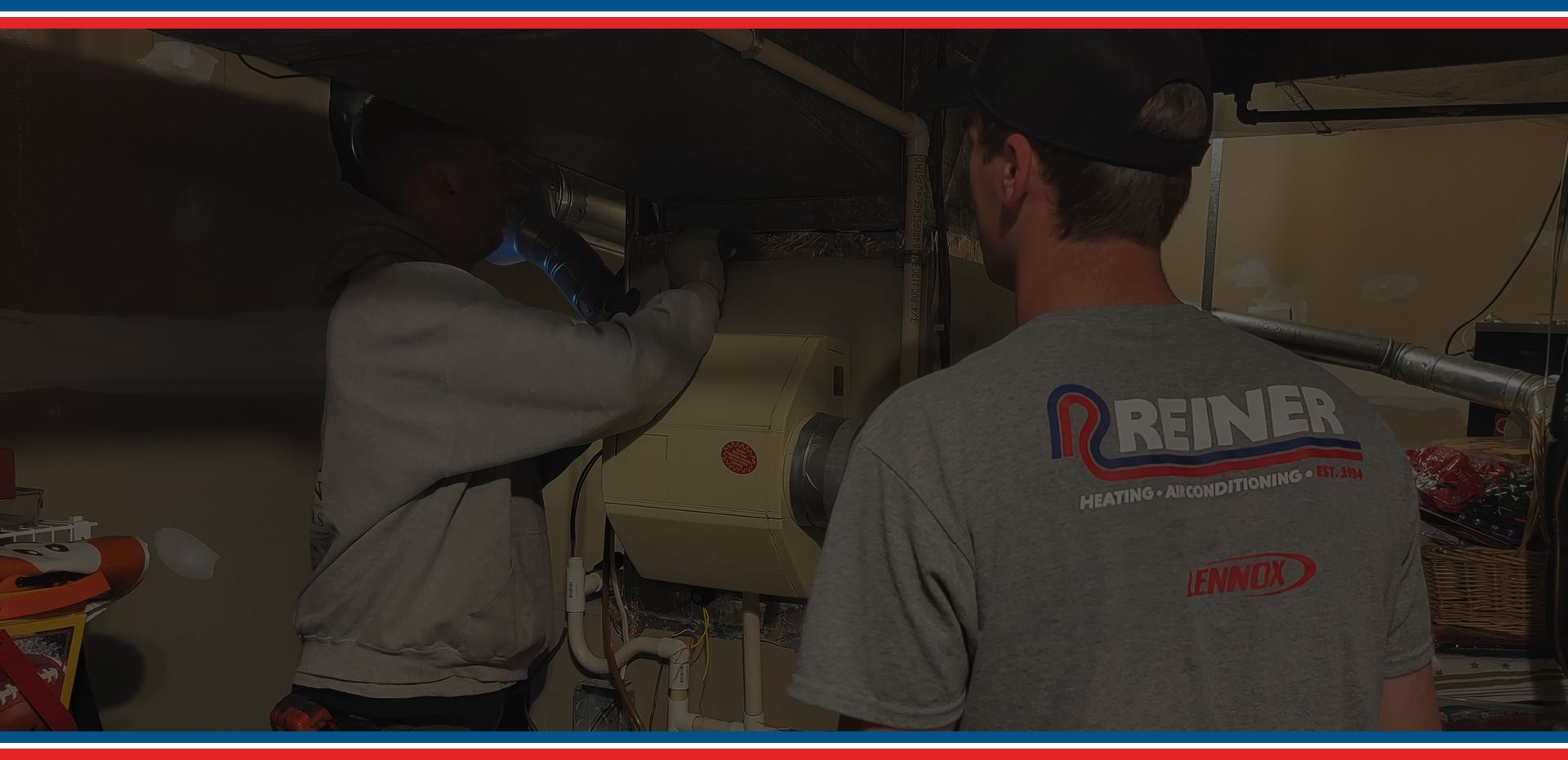 Why Choose Reiner? What Makes Us Different
Serving Northern New Jersey Since 1934
We Are Reiner

Our employees are our most important asset.

We Are Responsive

24-hour emergency service. ALL makes and models.

We Are Reputable

Don't just take our word for it...We've got over 1,000 reviews!

We Are Reliable

100% satisfaction is our guarantee.

We Are Established

With over 85 years in business, we've seen it all!

We Are Here For You

Your home comfort is our mission – how can we help?