24-Hour Emergency service
ALL Makes and Models
Signs that Your HVAC System is Too Old
An HVAC system is a significant investment and a critical part of your home or business. However, like all mechanical systems, HVAC units have a limited lifespan.
Typically, an HVAC system lasts 10 to 25 years, depending on the quality of the unit, its maintenance history, and how heavily it's used. Once your system crosses this age threshold, you may notice signs that it's not functioning as it once did.
One of the most common symptoms of an aging HVAC system is a noticeable increase in energy bills. This happens because, as the system ages, it has to work harder to maintain the same level of comfort, leading to increased energy usage.
Another sign that your HVAC system might be too old is if it requires frequent repairs. If you find yourself frequently calling in professionals to fix different issues, it might be more cost-effective to replace the entire system rather than continuing to repair an aging one.
You might also notice inconsistent temperatures throughout your home or office. An older HVAC system may struggle to distribute air evenly, resulting in hot or cold spots.
If your HVAC system is creating excessive noise or dust, it could be another indication that it's time for a replacement. These symptoms suggest that parts within the system are worn out and failing.
At Reiner, we understand that replacing an HVAC system is a big decision. Our team of experts can assess your current system, provide honest advice, and guide you through selecting a replacement so you don't need to worry about making the wrong decision.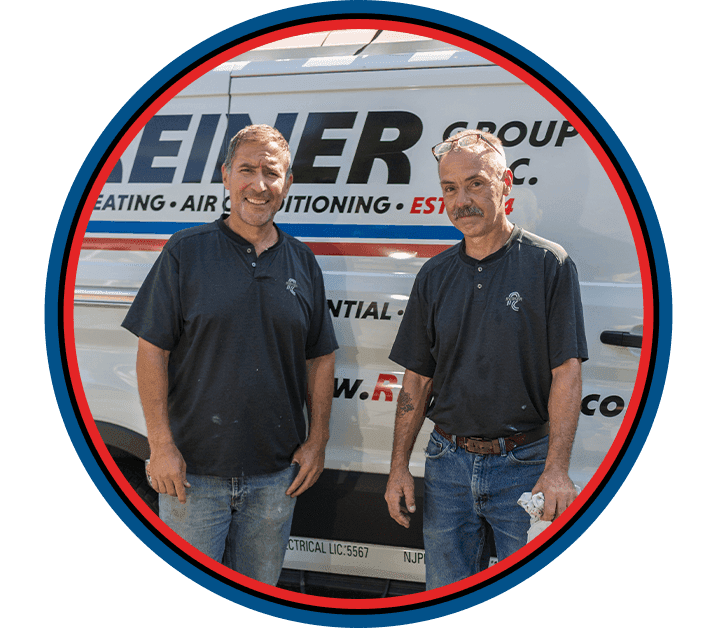 Meet Our Team

Offers & Promotions

Our Blog
we are reputable Customer Testimonials
At Reiner Group, your satisfaction is our priority! See for yourself what our customers have to say about working with us.
"Couldn't recommend more highly."

The level of professionalism is top notch in all respects.

- Robert M.

"I would highly recommend this company."

They exceeded my expectations with their top notch service, expertise and quality of installation.

- Jonathan S.

"Very satisfying experience!"

His timing was quite fortunate for me having a normally working system to cool my house just before the second heat wave of 2023.

- Gregory B.
HVAC Services in Passaic County
We offer a range of services designed to keep you comfortable in every season.
HVAC installation is among our most popular services. Whether building a new property or upgrading an existing one, we can provide a top-quality HVAC system perfectly suited to your space. We work with the industry's leading brands, so you can expect your new HVAC system to be efficient, durable, and reliable.
Our commitment to your comfort doesn't end with installation. We also specialize in HVAC maintenance. Regular maintenance is the key to keeping your system running efficiently and extending its lifespan. Our team performs rigorous checks and services on your HVAC system, identifying potential issues before they become costly repairs.
We offer prompt and reliable HVAC repair services. We know a faulty HVAC system can be frustrating, especially when it gets too hot or cold outside, so we're dedicated to providing speedy solutions. Our team is trained to handle various HVAC problems and can get your HVAC system up and running as quickly as possible.
We're not just about reactive services; we also believe in proactive solutions. That's why we offer HVAC replacements. If your system is aging and starting to lose efficiency, we can guide you through selecting a new, energy-efficient model. After that, we will replace your old system with a new one.
We have you covered if you want to improve your indoor air quality. We offer a range of solutions, from air purifiers to dehumidifiers, to help you breathe easier and live healthier.
No matter your HVAC needs, you can trust Reiner as your go-to Passaic County HVAC company. We're committed to providing comprehensive, high-quality services at great rates.
To schedule a free estimate, call us at (201) 371-7980 or contact us online today.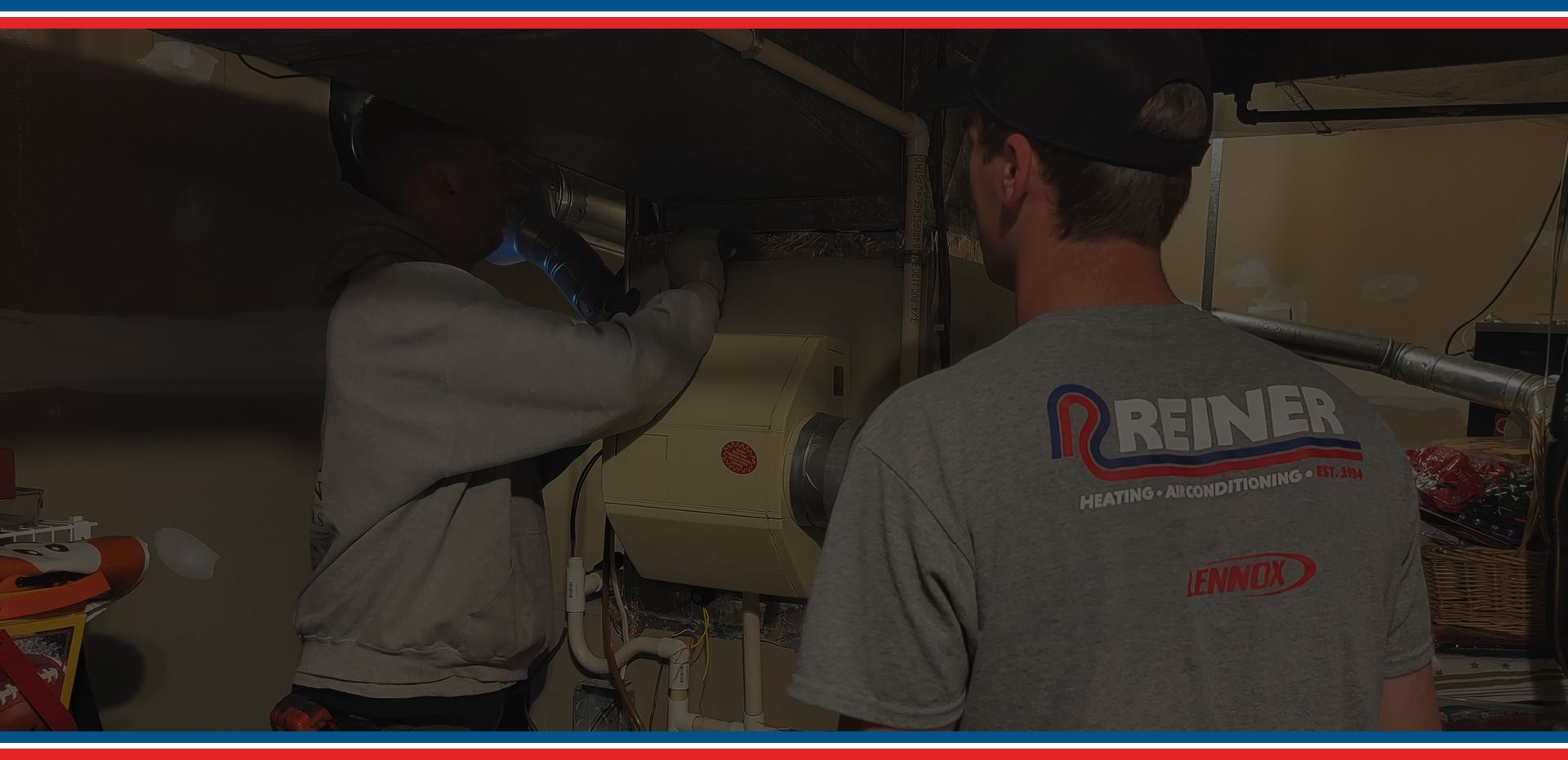 Why Choose Reiner? What Makes Us Different
Serving Northern New Jersey Since 1934
We Are Reiner

Our employees are our most important asset.

We Are Responsive

24-hour emergency service. ALL makes and models.

We Are Reputable

Don't just take our word for it...We've got over 1,000 reviews!

We Are Reliable

100% satisfaction is our guarantee.

We Are Established

With over 85 years in business, we've seen it all!

We Are Here For You

Your home comfort is our mission – how can we help?