24-Hour Emergency service
ALL Makes and Models
Signs Your HVAC System Needs Professional Attention
Maintaining a comfortable indoor environment relies heavily on the efficiency of your HVAC system. Like any other home appliance, it may experience problems over time.
Here are some signs that indicate your HVAC system needs professional attention:
Unusual noises: If you start hearing strange noises such as clanging, banging, or squeaking from your HVAC system, it's time to call in our experts at Reiner. These noises can be due to loose parts, motor issues, or other internal problems.
Inconsistent temperatures: If some rooms in your home feel too cold while others are too warm, this could be a sign of an issue with your HVAC system. It might be struggling to distribute air evenly throughout your home.
High energy bills: An unexpected increase in your energy bills could indicate that your HVAC system is working harder than it should be. This could be due to various issues, from blocked vents to failing components.
Poor air quality: If you notice an increase in dust around your home or if the air feels stuffy, your HVAC system might not be filtering air properly. Poor air quality can also lead to health issues like allergies and respiratory problems.
Frequent cycling: If your system is constantly turning on and off, it may be struggling to maintain your desired temperature. Frequent cycling not only puts more wear and tear on your system but can also significantly increase your energy costs.
Old age: If your HVAC system is more than 10 years old and starting to show signs of inefficiency, it might be time for an upgrade. Modern HVAC systems are more energy-efficient and can save you money in the long run.
Bad odors: Persistent foul odors could indicate a serious problem like mold growth or a burned-out wire insulation. If you notice a musty or burning smell, it's best to get your system checked immediately.
Remember, regular maintenance is key to prolonging the life of your HVAC system. If you notice any of these signs, don't hesitate to contact our professionals at Reiner!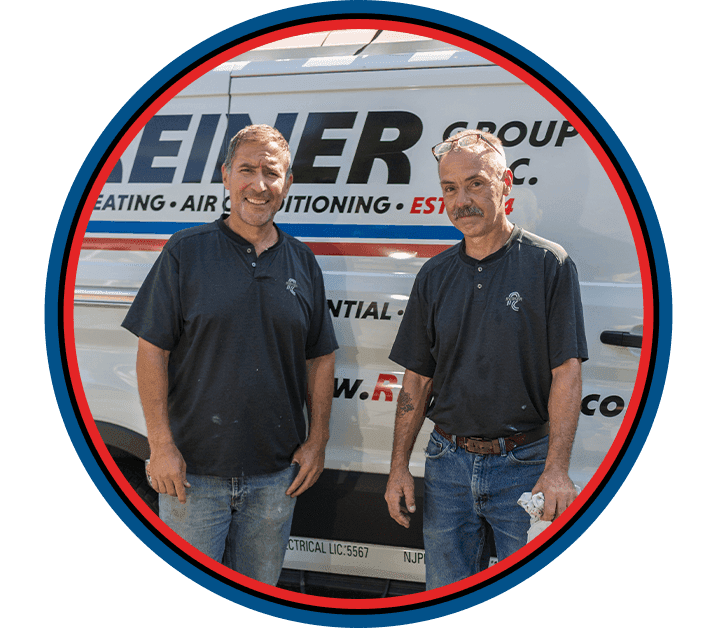 Meet Our Team

Offers & Promotions

Our Blog
we are reputable Customer Testimonials
At Reiner Group, your satisfaction is our priority! See for yourself what our customers have to say about working with us.
"Couldn't recommend more highly."

The level of professionalism is top notch in all respects.

- Robert M.

"I would highly recommend this company."

They exceeded my expectations with their top notch service, expertise and quality of installation.

- Jonathan S.

"Very satisfying experience!"

His timing was quite fortunate for me having a normally working system to cool my house just before the second heat wave of 2023.

- Gregory B.
Services Offered by Reiner
At Reiner, we pride ourselves on providing a comprehensive range of HVAC services designed to meet all your heating, ventilation, and air conditioning needs.
Our service offerings include:
HVAC installation: Whether you're constructing a new building or upgrading your current system, our team of experts can install various HVAC systems. We work with top brands to ensure you receive the best quality and efficiency.
HVAC repair: Our experienced technicians can diagnose and repair any issues you may be experiencing with your HVAC system. From minor fixes to major repairs, we ensure your system is running smoothly and efficiently.
HVAC maintenance: Regular maintenance is crucial to prolong the life of your HVAC system. Our maintenance service includes routine checks and tune-ups to prevent potential problems and keep your system performing at its best.
Emergency HVAC services: We understand that HVAC problems can arise at the most inconvenient times. That's why we offer 24/7 emergency services to our maintenance club members to get your system back up and running as quickly as possible.
Indoor air quality services: We offer solutions to improve the air quality in your home, from air purifiers to dehumidifiers and more. Our team can help you choose the right products for your specific needs.
At Reiner, we're dedicated to providing you with the highest level of service. Our team is committed to ensuring your comfort and satisfaction with every job.
Give us a call at (201) 371-7980 or contact us online to make Reiner your go-to Sussex County HVAC company.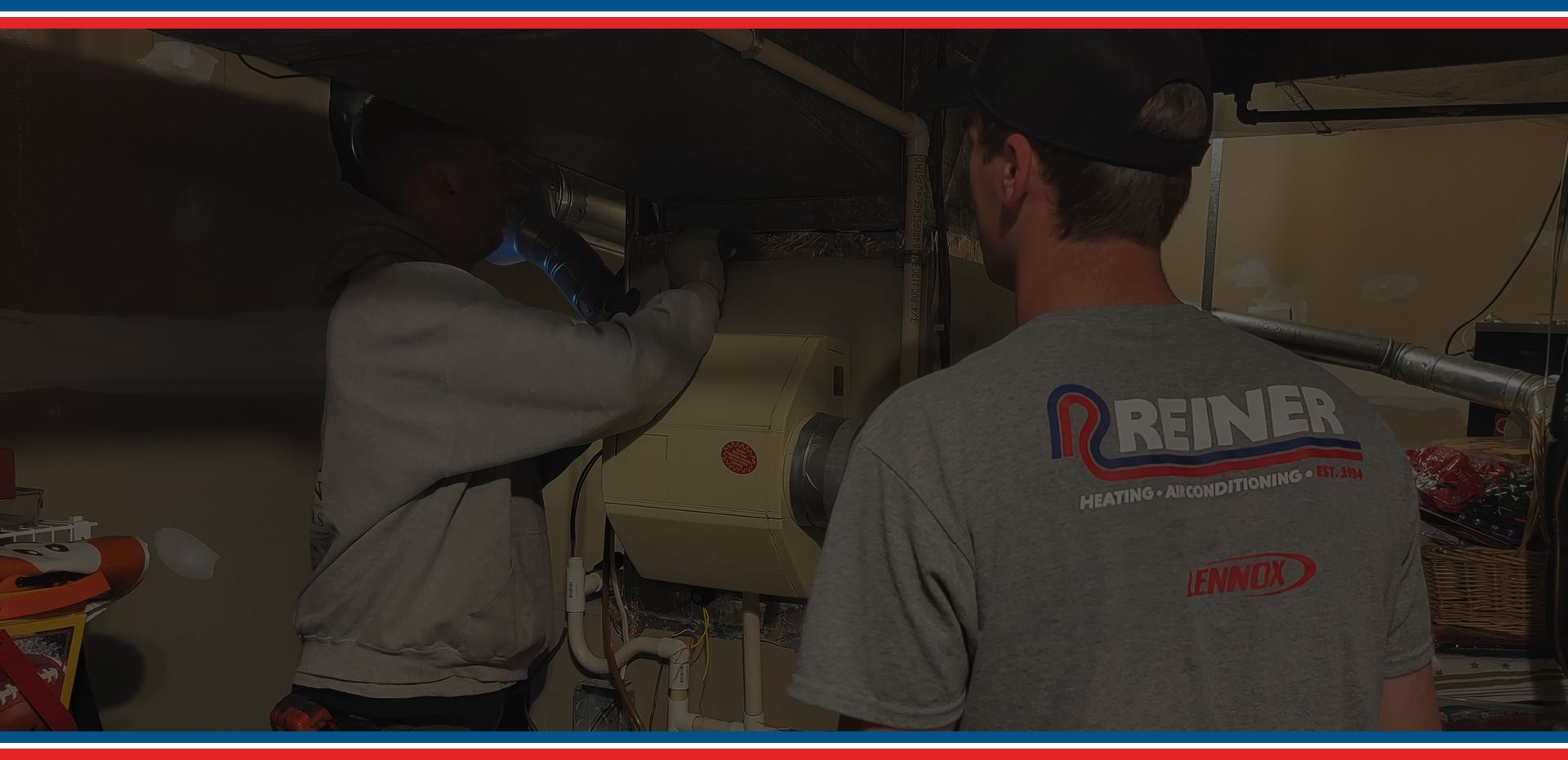 Why Choose Reiner? What Makes Us Different
Serving Northern New Jersey Since 1934
We Are Reiner

Our employees are our most important asset.

We Are Responsive

24-hour emergency service. ALL makes and models.

We Are Reputable

Don't just take our word for it...We've got over 1,000 reviews!

We Are Reliable

100% satisfaction is our guarantee.

We Are Established

With over 85 years in business, we've seen it all!

We Are Here For You

Your home comfort is our mission – how can we help?