24-Hour Emergency service
ALL Makes and Models
Common HVAC Issues
Our technicians at Reiner Group, Inc. have seen and resolved a wide variety of HVAC issues over the years. Experience has taught us that it's vital for you to be aware of the common problems that HVAC have, as quick recognition can lead to timely repair and prevent further damage.
Here are some of the most frequent HVAC issues we come across:
Inadequate maintenance: Regular maintenance is vital to keep your HVAC system working efficiently. Neglecting routine checks can lead to performance issues and reduced unit lifespan.
Airflow problems: This can result from clogged filters, broken fans, or blocked ducts. Inadequate airflow can cause your system to overwork, leading to increased energy consumption and potential system failure.
Thermostat malfunctions: The thermostat controls the temperature setting of your HVAC system. It could lead to uncomfortable temperatures and high energy bills if it malfunctions.
Leaking refrigerant: The refrigerant cools the air within your HVAC system. A leak can reduce its efficiency and cause it to produce warm air instead of cool.
Ignition problems: In heating systems, ignition issues can prevent your furnace from operating correctly. This could be due to a faulty igniter or a problem with the gas supply.
Noise: Unusual noises could indicate a mechanical issue within your HVAC system. This could be due to loose parts, motor issues, or a failing compressor.
These are just a few examples of common HVAC system issues. We have the know-how to diagnose and repair these problems effectively and efficiently. Remember, the key to a healthy HVAC system lies in regular maintenance and prompt repair.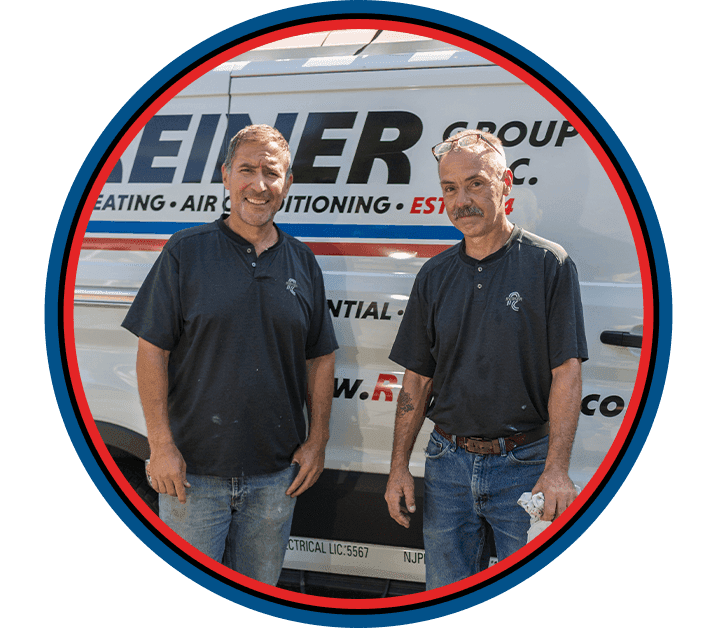 Meet Our Team

Offers & Promotions

Our Blog
we are reputable Customer Testimonials
At Reiner Group, your satisfaction is our priority! See for yourself what our customers have to say about working with us.
"Couldn't recommend more highly."

The level of professionalism is top notch in all respects.

- Robert M.

"I would highly recommend this company."

They exceeded my expectations with their top notch service, expertise and quality of installation.

- Jonathan S.

"Very satisfying experience!"

His timing was quite fortunate for me having a normally working system to cool my house just before the second heat wave of 2023.

- Gregory B.
Our HVAC Services
At Reiner, we're committed to delivering a comprehensive suite of HVAC services, ensuring your home or business stays comfortable and healthy all year round.
HVAC Installation
We provide professional installation services for all kinds of HVAC systems, regardless of make or model. Our experts work closely with you to understand your needs, helping you choose the most suitable system for your space. Once selected, we deliver a seamless installation process for maximum efficiency and longevity.
HVAC Repair
HVAC issues can be inconvenient and disruptive. That's why we offer timely and reliable repair services. Our technicians can diagnose and fix many problems, getting your HVAC system back up and running as quickly as possible.
HVAC Maintenance
Routine maintenance is vital to preserving the lifespan and efficiency of your HVAC system. Our maintenance services include regular inspections, cleaning, and tune-ups that help prevent potential issues from escalating into costly repairs or replacements.
HVAC Replacement
We offer professional replacement services if your existing HVAC system is old, inefficient, or beyond repair. We'll guide you in selecting a new, energy-efficient system that fits your needs and budget, and we'll handle the entire replacement process from start to finish.
Indoor Air Quality Services
Beyond temperature control, we're dedicated to improving the air quality within your space. We offer solutions such as air purifiers, humidifiers, dehumidifiers, and ventilation systems to ensure you breathe cleaner, healthier air.
24/7 Emergency Service for maintenance club members
HVAC problems can arise unexpectedly and require immediate attention. That's why we offer emergency services, ensuring we're always available when you need us most.
We're committed to providing top-tier service, exceptional workmanship, and outstanding customer care at Reiner. Whatever your HVAC needs, trust us to deliver solutions that prioritize your comfort, health, and satisfaction.
Call us at (201) 371-7980 or contact us online when you need help from an Orange County HVAC company that cares.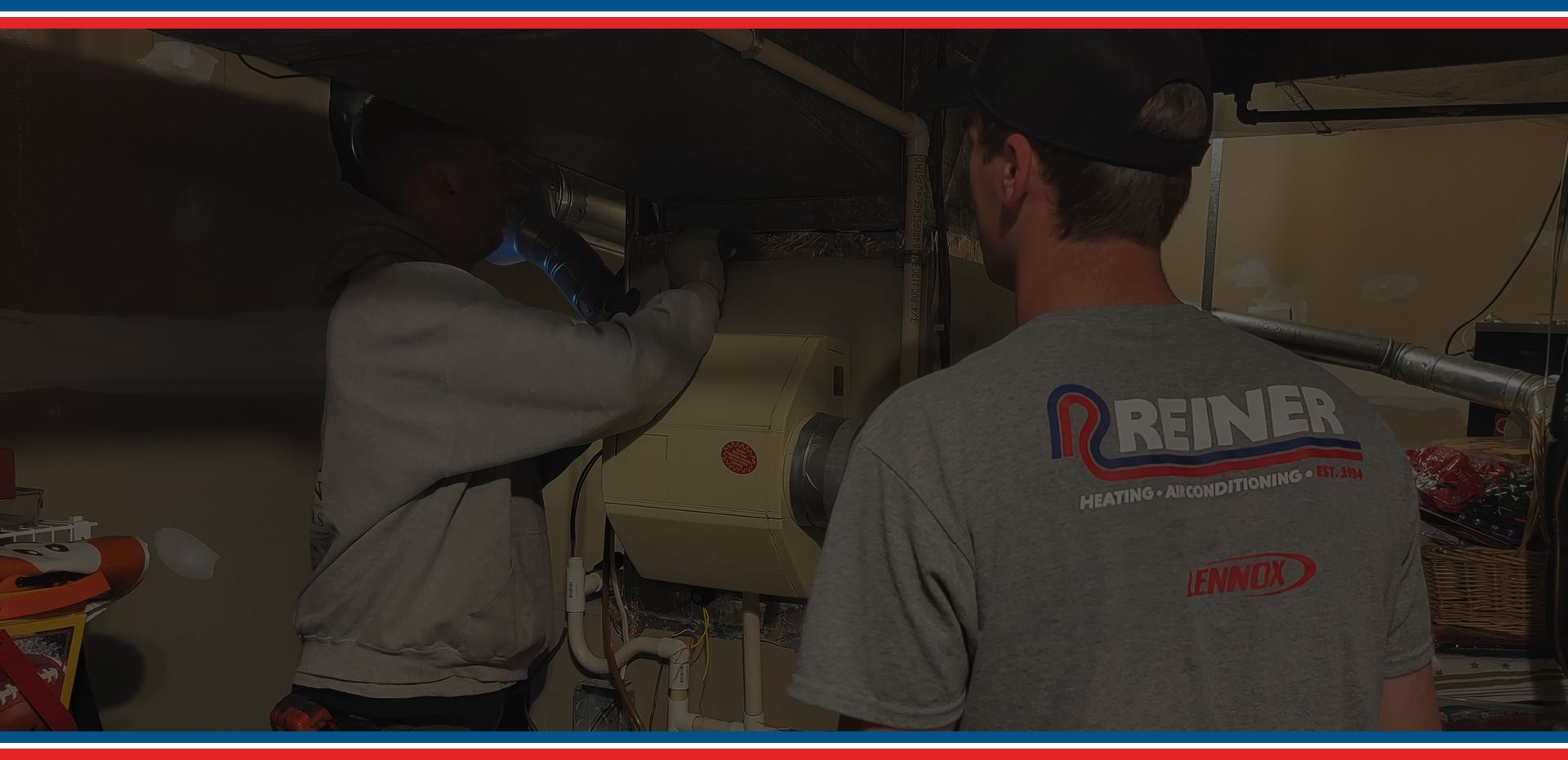 Why Choose Reiner? What Makes Us Different
Serving Northern New Jersey Since 1934
We Are Reiner

Our employees are our most important asset.

We Are Responsive

24-hour emergency service. ALL makes and models.

We Are Reputable

Don't just take our word for it...We've got over 1,000 reviews!

We Are Reliable

100% satisfaction is our guarantee.

We Are Established

With over 85 years in business, we've seen it all!

We Are Here For You

Your home comfort is our mission – how can we help?