24-Hour Emergency service
ALL Makes and Models
The Benefits of a Healthy HVAC System
A healthy HVAC system creates an enjoyable and safe living or working environment. Beyond simply regulating temperature, it significantly improves indoor air quality by filtering out dust, allergens, and other airborne contaminants, resulting in cleaner, healthier air.
In addition to improving air quality, a well-maintained HVAC system is a crucial factor in maintaining energy efficiency. When your HVAC system operates optimally, it uses less energy, which can lead to considerable savings on utility bills. This benefits your wallet and contributes to environmental sustainability by reducing your carbon footprint.
The comfort of your indoor environment is another significant benefit of a healthy HVAC system. It ensures consistent indoor temperatures and humidity levels, regardless of the weather outside. This means you can enjoy a suitable environment all year round, enhancing your overall wellbeing and productivity.
There's also the invaluable benefit of peace of mind. Knowing that your HVAC system is in good condition eliminates worries about unexpected breakdowns or malfunctions. At Reiner, we provide comprehensive HVAC services to ensure your system is always in top shape, giving you the comfort and peace of mind you deserve.
Regular maintenance of your HVAC system can extend the lifespan of your equipment, preventing premature breakdowns that can lead to costly replacements. Furthermore, it allows for the early detection of minor issues before they escalate into major problems, saving you from expensive repair costs down the line.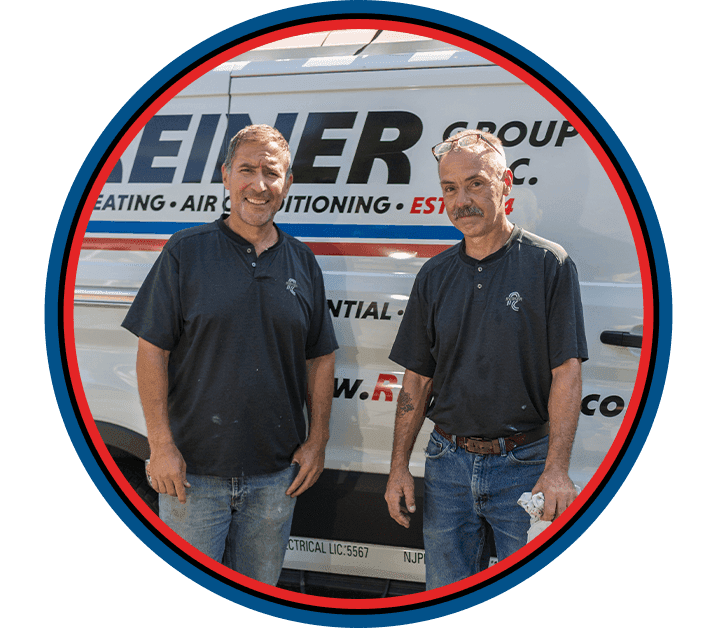 Meet Our Team

Offers & Promotions

Our Blog
we are reputable Customer Testimonials
At Reiner Group, your satisfaction is our priority! See for yourself what our customers have to say about working with us.
"Couldn't recommend more highly."

The level of professionalism is top notch in all respects.

- Robert M.

"I would highly recommend this company."

They exceeded my expectations with their top notch service, expertise and quality of installation.

- Jonathan S.

"Very satisfying experience!"

His timing was quite fortunate for me having a normally working system to cool my house just before the second heat wave of 2023.

- Gregory B.
HVAC Services in Morris County
Our mission is to ensure your home or business remains a haven of comfort and efficiency, regardless of the season.
Our air conditioning services are designed to help you stay cool during the sweltering summer months. We specialize in installing state-of-the-art, energy-efficient units and conducting regular maintenance checks and swift repairs. Our team strives to ensure your cooling system runs smoothly, offering you an oasis of relaxation in the heat of summer.
Our heating services rise to the challenge as the winter chill descends on Morris County. We handle everything from furnaces to heat pumps, whether a new installation, routine servicing, or urgent repair. Our expert team works tirelessly to ensure your home stays warm and cozy, transforming the cold winter into a season of comfort.
Ventilation plays a crucial role in maintaining a healthy and satisfying indoor environment. Our ventilation services enhance airflow, regulate humidity levels, and remove airborne contaminants.
We also offer services to improve indoor air quality. Our air quality services include the installation of air purifiers, duct cleaning, and more. We're committed to reducing allergens and other pollutants in your indoor environment, providing cleaner, fresher air for you and your family to breathe.
Understanding that HVAC issues can strike at any time, we offer 24/7 emergency services to maintenance club members. Our technicians are always on call, ready to respond swiftly and effectively to any HVAC emergencies.
When you need the help of a Morris County HVAC company, you can't go wrong with Reiner. We're here to ensure your indoor environment is always at its best, bringing comfort to your doorstep, one service at a time.
To get started, give us a call at (201) 371-7980 or contact us online!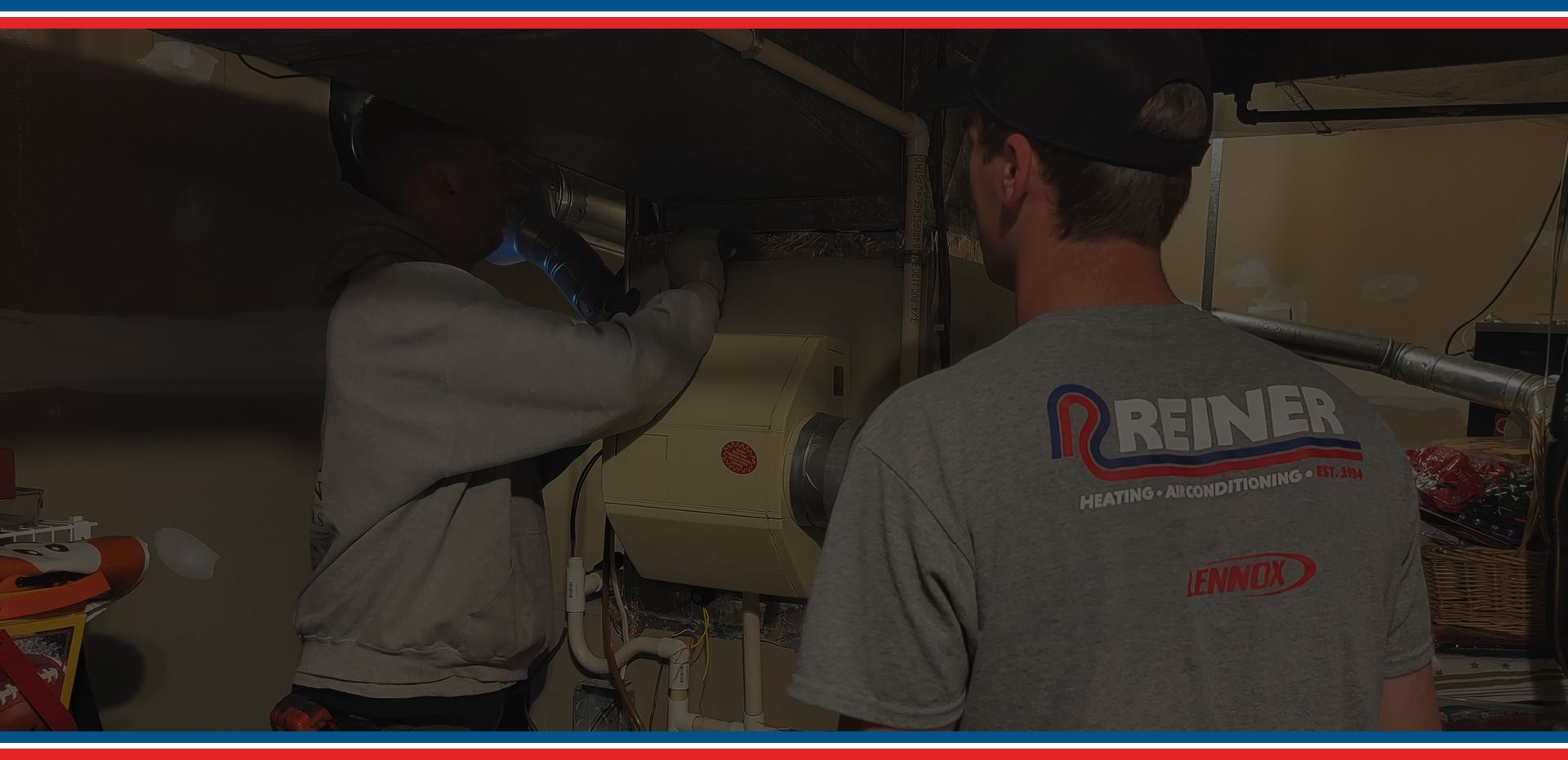 Why Choose Reiner? What Makes Us Different
Serving Northern New Jersey Since 1934
We Are Reiner

Our employees are our most important asset.

We Are Responsive

24-hour emergency service. ALL makes and models.

We Are Reputable

Don't just take our word for it...We've got over 1,000 reviews!

We Are Reliable

100% satisfaction is our guarantee.

We Are Established

With over 85 years in business, we've seen it all!

We Are Here For You

Your home comfort is our mission – how can we help?