24-Hour Emergency service
ALL Makes and Models
Signs that Your HVAC System Needs Service
One common sign that your HVAC system may need service is inconsistent temperatures throughout your space. You might notice that certain rooms are cooler or hotter than others. This could be a sign that your system is struggling to distribute air evenly, which could be due to various issues, from ductwork problems to thermostat malfunctions.
You might also notice unusual noises coming from your HVAC system. A well-functioning system should operate fairly quietly. If you hear grinding, squealing, or banging sounds, you may have a problem on your hands. Such noises can signal anything from loose parts to a failing motor.
Another telltale sign of an HVAC system needing service is a sudden increase in energy bills. If your system works harder than it should to maintain a comfortable temperature, it will consume more energy, resulting in higher utility costs.
Decreased airflow can also indicate a problem. If your vents aren't pushing out as much air as they used to, it could mean that your system is struggling to circulate air properly. This issue could stem from blocked vents, a dirty filter, or even a failing compressor.
Foul odors emanating from your HVAC system are another sign to watch for. Unpleasant smells could indicate mold growth in your ductwork or problems with your system's electrical components.
Frequent cycling - your HVAC system turning on and off repeatedly - is also a red flag. It could mean your system is improperly sized for your space or a symptom of a more significant issue.
At Reiner, we always stress the importance of addressing these signs early. Our experienced team is here to help ensure your HVAC system is functioning optimally, providing you with reliable comfort all year round.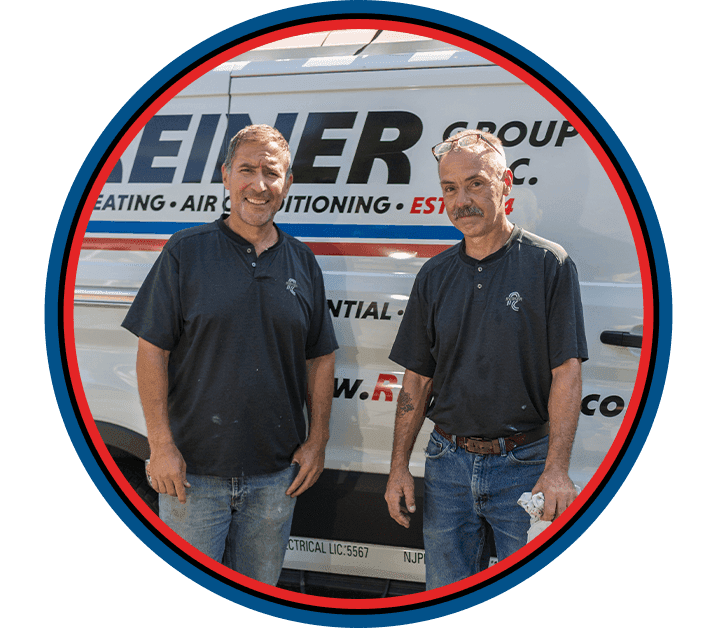 Meet Our Team

Offers & Promotions

Our Blog
we are reputable Customer Testimonials
At Reiner Group, your satisfaction is our priority! See for yourself what our customers have to say about working with us.
"Couldn't recommend more highly."

The level of professionalism is top notch in all respects.

- Robert M.

"I would highly recommend this company."

They exceeded my expectations with their top notch service, expertise and quality of installation.

- Jonathan S.

"Very satisfying experience!"

His timing was quite fortunate for me having a normally working system to cool my house just before the second heat wave of 2023.

- Gregory B.
HVAC Services in Middlesex County
We believe comfort is more than a luxury; it's a necessity. That's why we offer an extensive array of HVAC services designed to ensure your home or business stays comfortable and efficient all year round.
Our services include:
Heating services: As the mercury drops, trust Reiner to keep your spaces warm and cozy. From furnace installations to heat pump repairs, our technicians are skilled at ensuring your heating systems perform optimally when you need them the most.
Air conditioning services: When a summer heatwave hits, our air conditioning services keep you cool and calm. We offer everything from AC installations to regular maintenance and emergency repairs, ensuring your cooling systems are always up to the task.
Ventilation services: Breathe healthier with our top-notch ventilation services. We help ensure your indoor air quality is pure and clean, reducing allergens and pollutants for a safer, healthier environment.
Preventive maintenance: With our preventative maintenance plans, we help identify potential issues before they become expensive problems. Regular check-ups and timely tune-ups can significantly extend the life of your HVAC systems.
24/7 emergency services for maintenance club members: HVAC emergencies don't follow a regular schedule, and neither do we. Our dedicated team is on standby around the clock, ready to restore your comfort in the event of an emergency.
Reiner is your go-to Middlesex County HVAC company. Call us at (201) 371-7980 or contact us online today!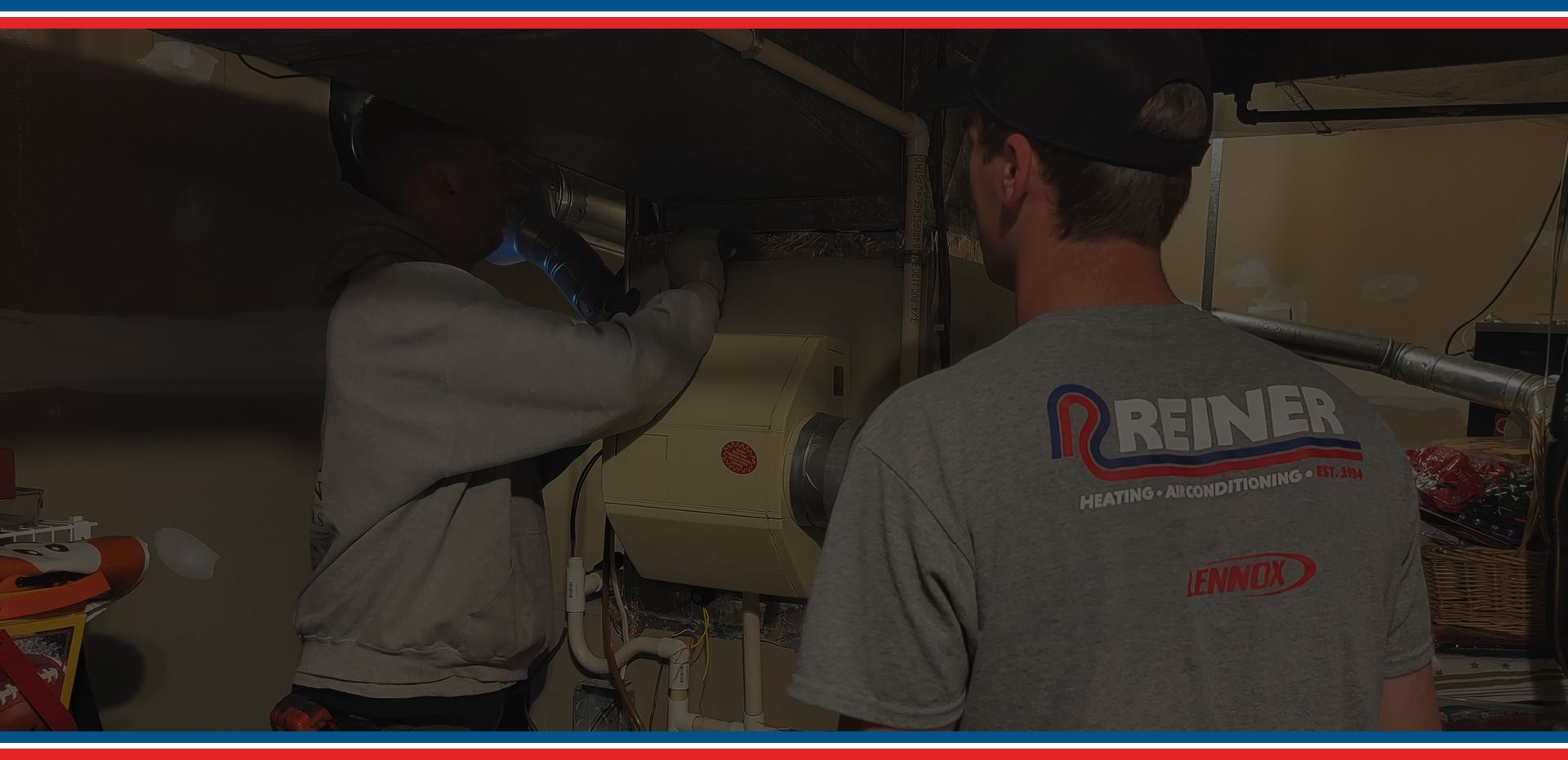 Why Choose Reiner? What Makes Us Different
Serving Northern New Jersey Since 1934
We Are Reiner

Our employees are our most important asset.

We Are Responsive

24-hour emergency service. ALL makes and models.

We Are Reputable

Don't just take our word for it...We've got over 1,000 reviews!

We Are Reliable

100% satisfaction is our guarantee.

We Are Established

With over 85 years in business, we've seen it all!

We Are Here For You

Your home comfort is our mission – how can we help?