24-Hour Emergency service
ALL Makes and Models
The Benefits of Regular HVAC Maintenance
HVAC maintenance is more than just a routine check-up for your system. It's an investment in the comfort, health, and peace of mind of your family or business.
One of the most noticeable benefits of regular maintenance is how much you will save on repair costs over time. Routine inspections allow us to identify and address minor issues before they escalate into costly repairs or complete system replacements. You can reduce energy consumption and lower utility bills by ensuring your system runs at peak efficiency.
HVAC maintenance also contributes to a healthier living or working environment. A well-maintained system improves air quality by reducing dust, allergens, and other airborne irritants. This can be particularly beneficial for those with respiratory conditions or allergies.
Finally, regular maintenance ensures the reliability of your HVAC system. Losing your heating in the middle of a harsh winter or your cooling during a sweltering summer can be particularly frustrating, so we want to help you avoid it at all costs.
Regular HVAC maintenance from Reiner provides comfort and the assurance that your system will perform when you need it the most. It's not just about extending the lifespan of your system - it's about improving your quality of life.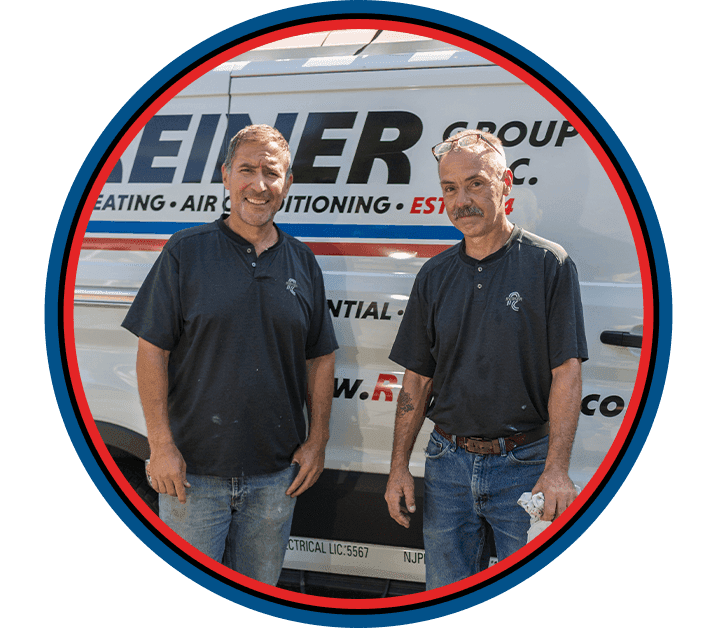 Meet Our Team

Offers & Promotions

Our Blog
we are reputable Customer Testimonials
At Reiner Group, your satisfaction is our priority! See for yourself what our customers have to say about working with us.
"Couldn't recommend more highly."

The level of professionalism is top notch in all respects.

- Robert M.

"I would highly recommend this company."

They exceeded my expectations with their top notch service, expertise and quality of installation.

- Jonathan S.

"Very satisfying experience!"

His timing was quite fortunate for me having a normally working system to cool my house just before the second heat wave of 2023.

- Gregory B.
HVAC Services in Hunterdon County
We pride ourselves on delivering an array of professional HVAC services tailored to your needs:
Precision climate control: We offer expert installation of heating and cooling systems, ensuring the ideal climate for your home or business.
System optimization: Our comprehensive maintenance services aim to enhance the efficiency and longevity of your HVAC system, maximizing its performance.
Diagnostic excellence: Armed with cutting-edge tools and extensive expertise, our technicians can swiftly identify and rectify any HVAC issues.
Restorative solutions: From minor fixes to significant repairs, we can restore your HVAC system's functionality quickly and efficiently, minimizing downtime and inconvenience.
Air quality enhancement: Our indoor air quality services are designed to safeguard your health by reducing airborne pollutants and allergens in your environment.
Commercial mastery: Our commercial HVAC services are specifically designed to meet the unique demands of businesses, ensuring a comfortable and productive workspace.
Emergency response: Understanding that HVAC issues can arise outside standard business hours, we offer 24/7 emergency services to Reiner Family for immediate resolution.
With Reiner, you're not just receiving a service but investing in a partnership backed by decades of industry knowledge, exceptional work ethic, and unwavering commitment to customer satisfaction.
Call us at (201) 371-7980 or contact us online to make Reiner your Hunterdon County HVAC company today!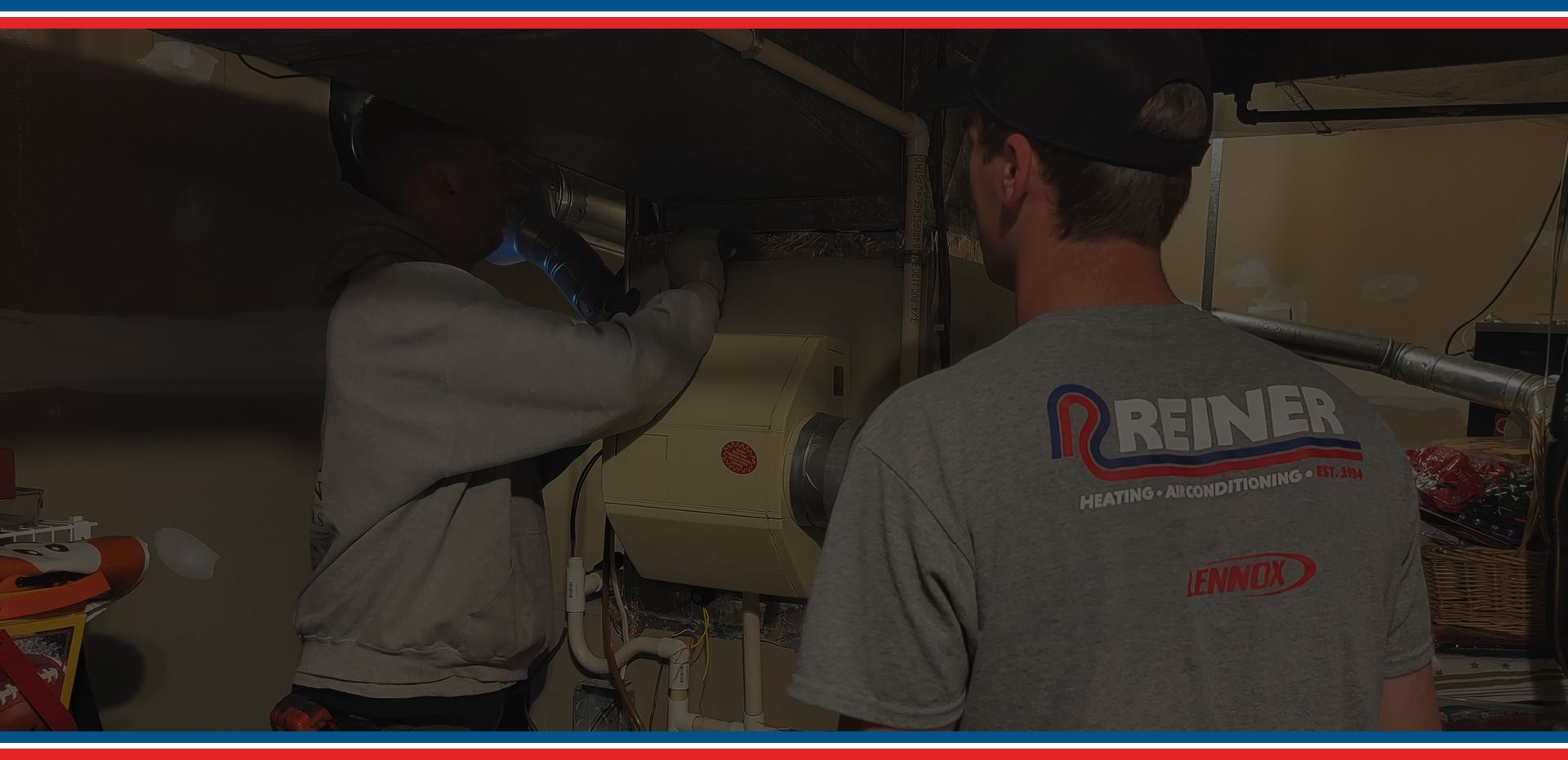 Why Choose Reiner? What Makes Us Different
Serving Northern New Jersey Since 1934
We Are Reiner

Our employees are our most important asset.

We Are Responsive

24-hour emergency service. ALL makes and models.

We Are Reputable

Don't just take our word for it...We've got over 1,000 reviews!

We Are Reliable

100% satisfaction is our guarantee.

We Are Established

With over 85 years in business, we've seen it all!

We Are Here For You

Your home comfort is our mission – how can we help?