24-Hour Emergency service
ALL Makes and Models
Tips for Preventing HVAC Issues
HVAC repairs can often be unexpected and costly. The best way to reduce these costs is to prevent the need for repairs altogether by keeping your system healthy and maintained.
Here are some preventative measures you can take to keep your system running smoothly:
Regular maintenance: Regular maintenance is the most effective way to prevent HVAC repairs. This includes professional tune-ups, which can help identify potential issues before they turn into costly repairs.
Check your air filter: A clogged or dirty air filter can cause your system to work harder than it needs to, leading to potential damage. We recommend that you replace or clean your filter once a month.
Listen for unusual noises: If you hear strange noises coming from your HVAC system, don't ignore them. These could be warning signs of a more significant issue that needs professional attention.
Keep your outdoor units free of debris: Regularly clean around your outdoor units to prevent debris from entering the system and causing damage.
Use your thermostat wisely: Constantly adjusting your thermostat can cause unnecessary strain on your HVAC system. Consider programming your thermostat for optimal temperature settings during different times of the day.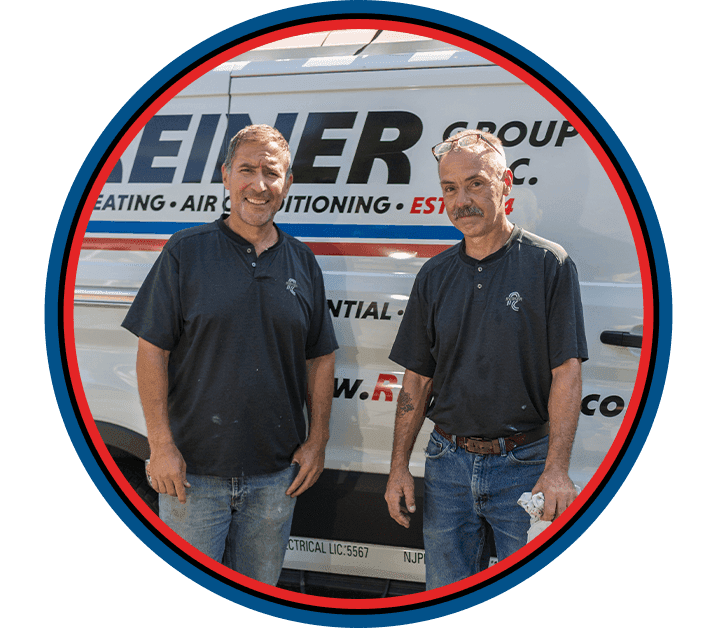 Meet Our Team

Offers & Promotions

Our Blog
we are reputable Customer Testimonials
At Reiner Group, your satisfaction is our priority! See for yourself what our customers have to say about working with us.
"Couldn't recommend more highly."

The level of professionalism is top notch in all respects.

- Robert M.

"I would highly recommend this company."

They exceeded my expectations with their top notch service, expertise and quality of installation.

- Jonathan S.

"Very satisfying experience!"

His timing was quite fortunate for me having a normally working system to cool my house just before the second heat wave of 2023.

- Gregory B.
HVAC Services in Hudson County
Reiner is a name you can trust when it comes to maintaining your comfort. We have a long history of providing quality HVAC services throughout Hudson County, offering an array of services that ensure your indoor environments remain welcoming and comfortable, regardless of the season.
Our services include:
Repair: Think of our repair technicians as the ultimate troubleshooters. No matter how complex or straightforward the issue is, our team has the skills and tools to restore your HVAC system to its optimal performance. From minor tweaks to major overhauls, we're your reliable partner in keeping the chill or heat at bay.
Installation: Embarking on a new installation? Allow us to steer the ship. We provide top-tier installation services, ensuring your new HVAC system is expertly set up for peak performance. We walk you through every step of the process, from helping you select the best system to suit your needs to programming its thermostat.
Replacement: As time passes, even the most robust HVAC systems need to retire. When that moment arrives, we're here to facilitate a smooth transition. Our replacement services can upgrade your comfort with modern, energy-efficient systems that offer enhanced performance and cost savings.
Maintenance: The secret to a long-lasting HVAC system lies in regular maintenance. Like a trusted mechanic, we fine-tune your system, ensuring it runs smoothly and efficiently. Our comprehensive maintenance services include routine checks, cleaning, and preventive measures designed to prolong the lifespan of your HVAC system.
Emergency services: When HVAC issues strike without warning, your comfort can be thrown into disarray. But worry not, our emergency services are your safety net. Available 24/7 for Reiner Family, we swiftly address any urgent HVAC problems, restoring your peace and comfort in no time.
Air quality services: Beyond temperature control, we're also committed to enhancing the quality of your indoor air. Our air quality services include solutions for air filtration, humidity control, and ventilation, ensuring you breathe cleaner, healthier air indoors.
Experience the Reiner difference today. Reach out to us when you need the service of a reputable, experienced, and affordable HVAC company in Hudson County.
Give us a call at (201) 371-7980 or contact us online to schedule a free estimate today.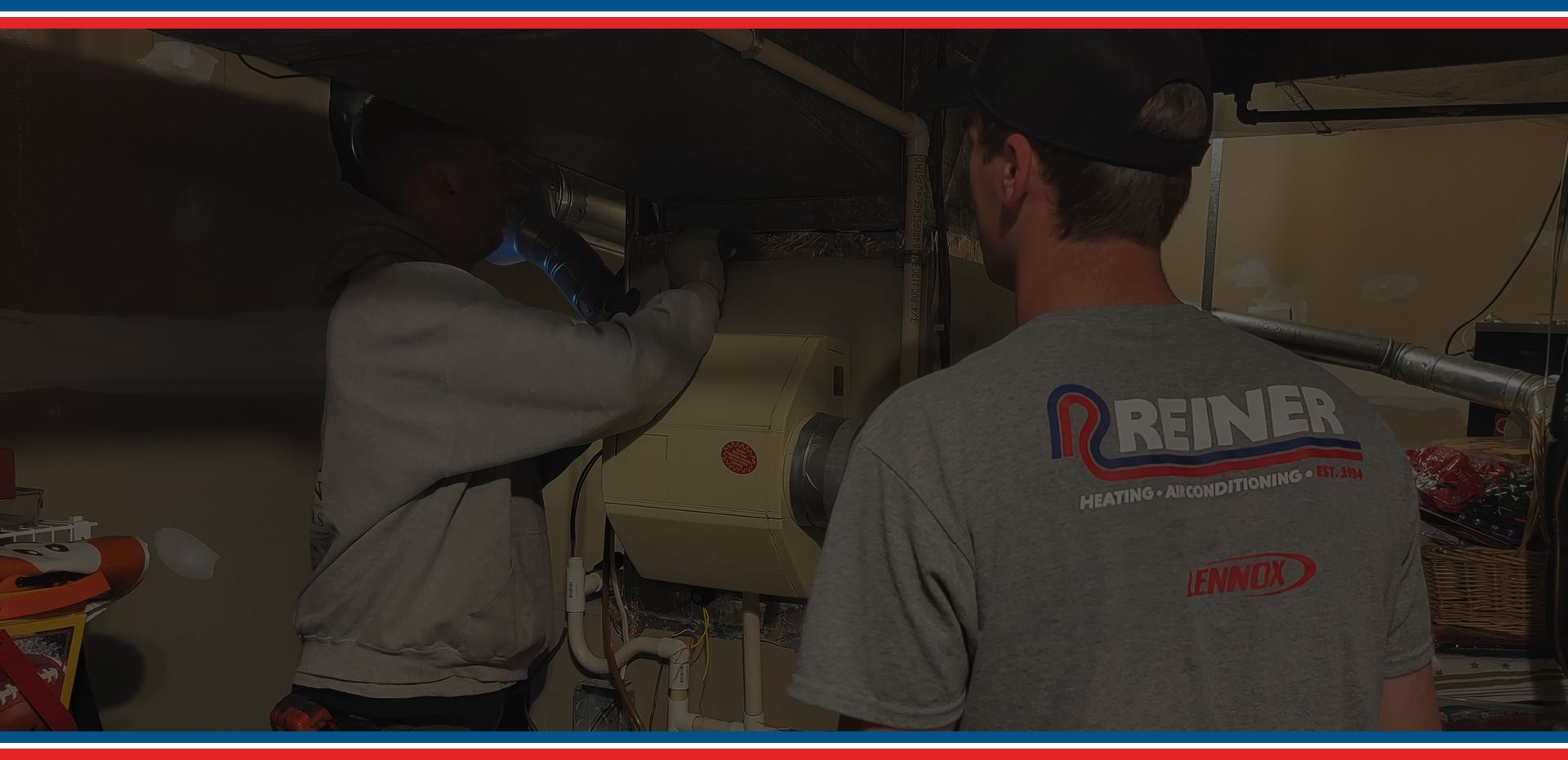 Why Choose Reiner? What Makes Us Different
Serving Northern New Jersey Since 1934
We Are Reiner

Our employees are our most important asset.

We Are Responsive

24-hour emergency service. ALL makes and models.

We Are Reputable

Don't just take our word for it...We've got over 1,000 reviews!

We Are Reliable

100% satisfaction is our guarantee.

We Are Established

With over 85 years in business, we've seen it all!

We Are Here For You

Your home comfort is our mission – how can we help?